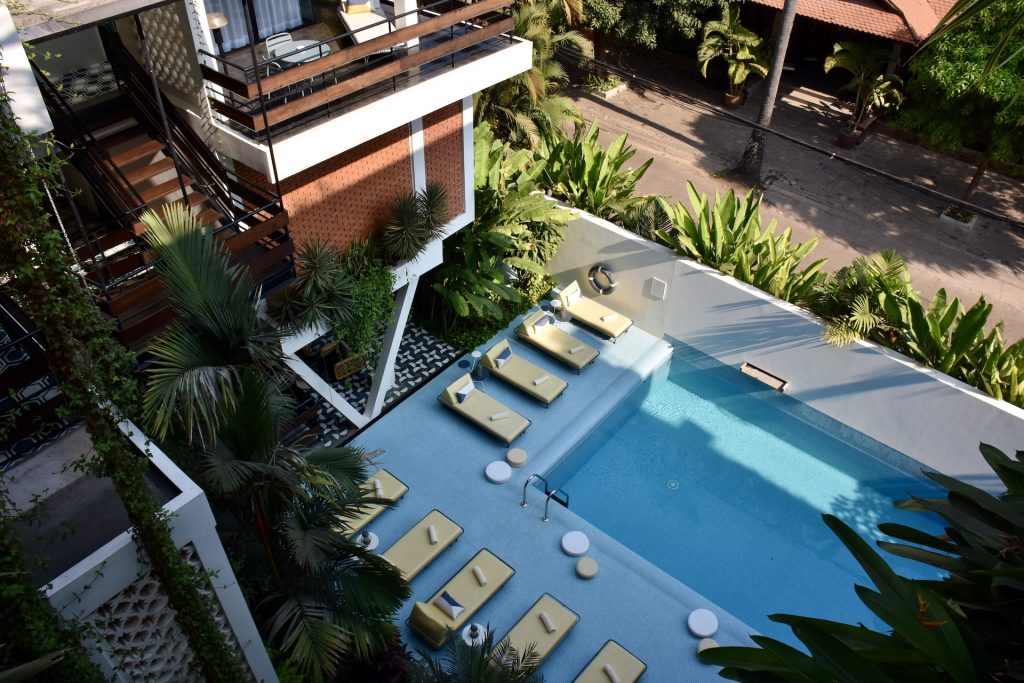 The site of Angkor truly is a most special place in the world. Visiting the temple ruins, seeing the preserved mural carvings, statues, smiling heads and the huge trees that grow over the stones will leave you in awe of the ancient Khmer culture. But also Siem Reap the city close by is a nice destination for a taste of Cambodia.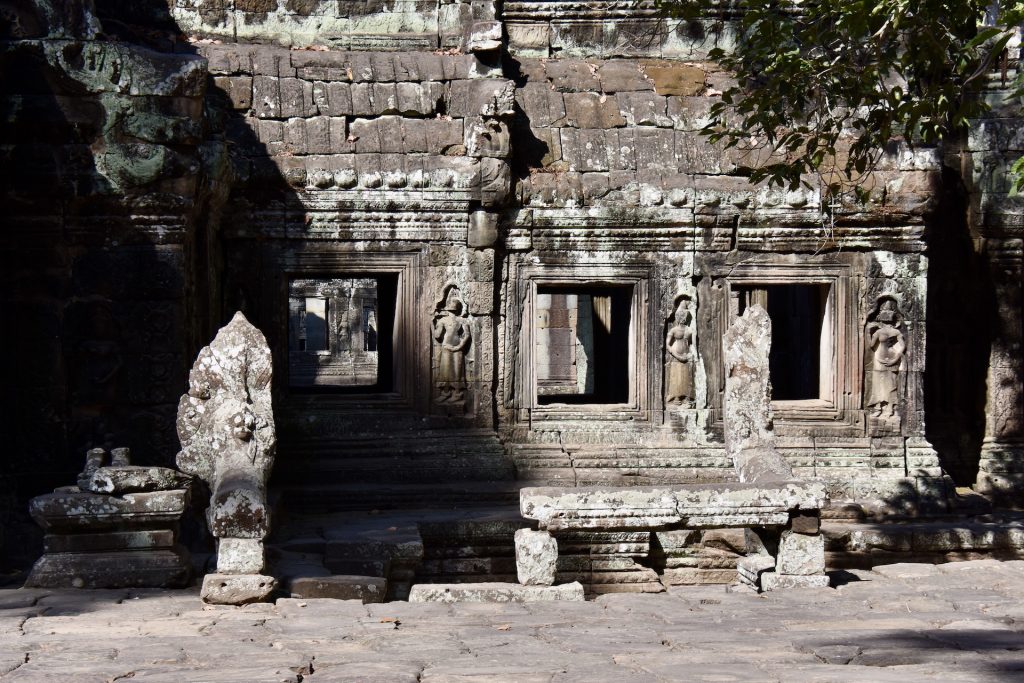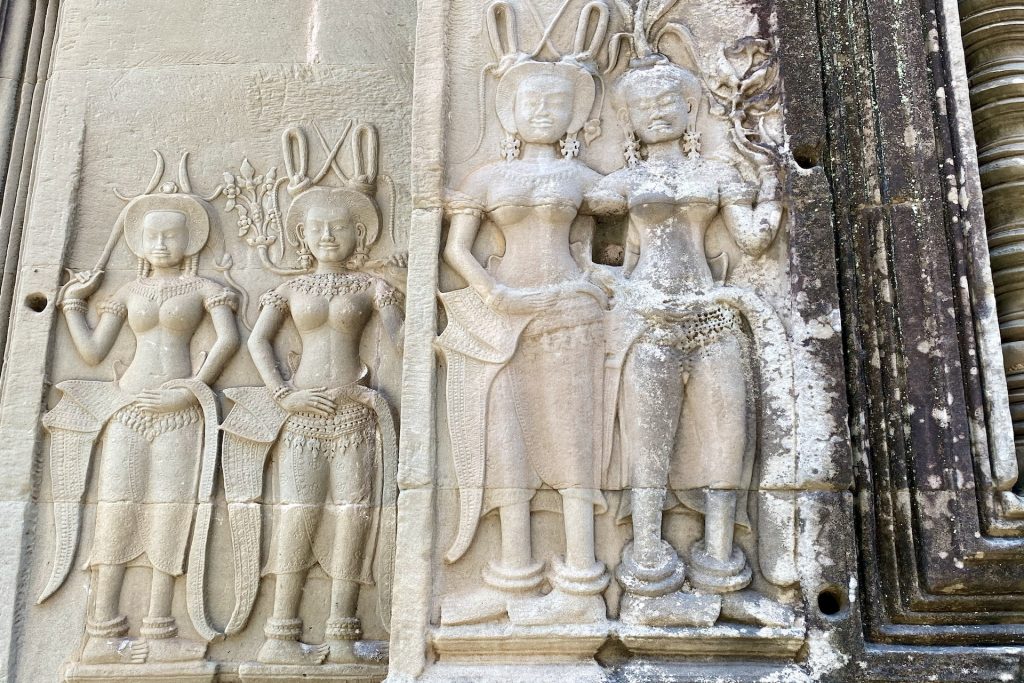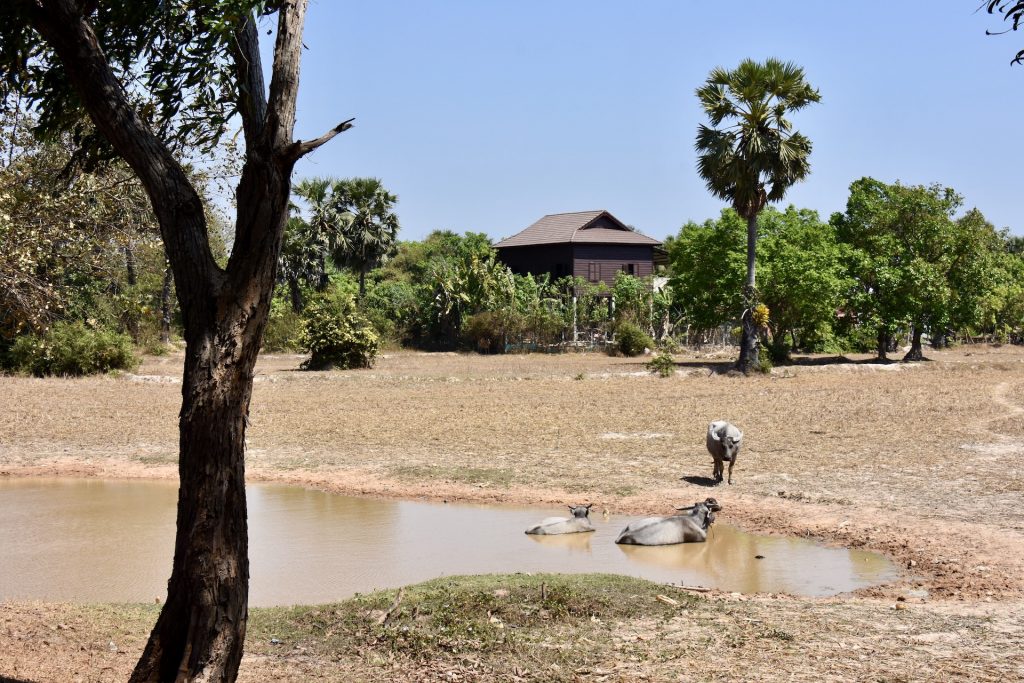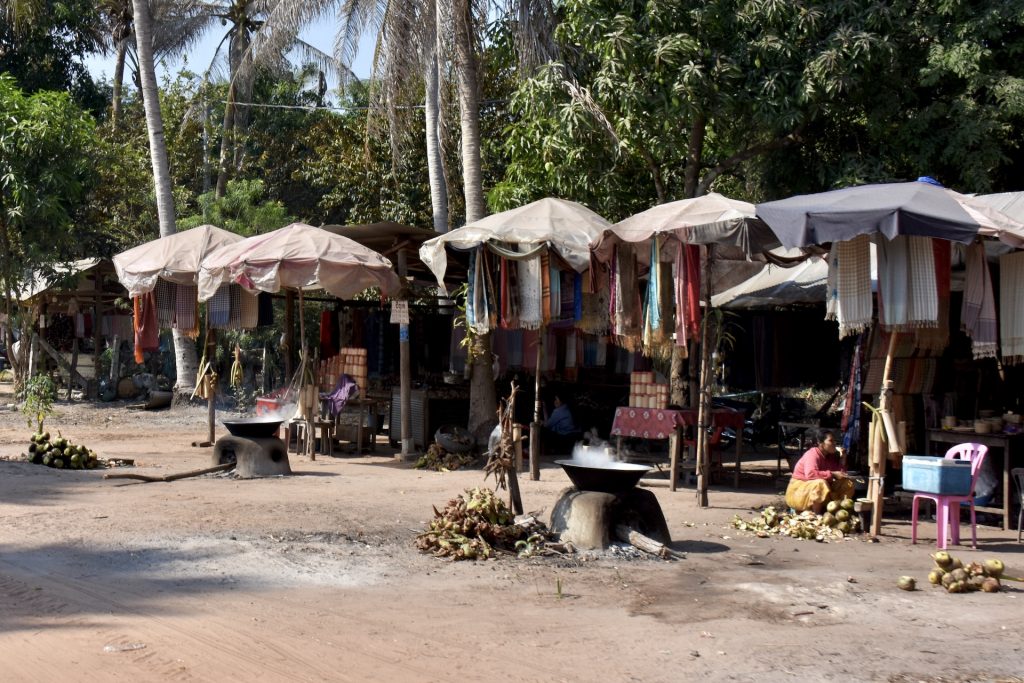 Stay: There are countless accommodations in the city, many fairly inexpensive for what they offer. We loved Viroth's Villa a great, stylish boutique hotel with lovely, courteous staff, modern rooms and delicious food. Entering the building from the busy, loud streets of the city feels like stepping into an oasis. There is also a bigger hotel by Viroth but we preferred the smaller, thus more intimate house. Another pretty, good value option is Maison 557.
Do: While the Angkor area is the main highlight, Siem Reap itself doesn't offer too many special places of interest, however there are a lot of good food and shopping options. The covered Old Market is an interesting place to find all the local fruits and legumes, herbs and spices, as well as the typical clothes and accessories sold on Asian markets. The Pub Street close by is the tourist street with bars, clubs and restaurants, but to be honest it just feels like a small, cheap version of Khao San Road in Bangkok. The night market right across the Royal Residence is a colorful, lively place in the evening where you will meet mostly locals. Then there is the Made in Cambodia Market, but it's mostly for tourists. A beautiful temple in town is Wat Preah Prom Rath.
You could also book a tour to Tonlé Sap lake but we heard very mixed reviews from people and decided to rather spend one more day in Angkor.
Eat: The food options are amazing in Siem Reap, especially for local dishes. Pou Restaurant is the best, most delicious place to try traditional Khmer food with a modern twist. They also serve heavenly desserts like ginger pudding and pandan paste. At Haven restaurant you can choose between delicious Khmer or classic western dishes while supporting its hospitality school for young locals. The alfresco garden of Viroth's Restaurant is a chic location where you can also eat fresh, sophisticated Khmer dishes like fish curries and pomegranate salad. A nice bar with delicious cocktails is Wild Bar, where you can lounge on the gras in the garden and taste their creative spring rolls. Or try the cocktails at Expérimental Cocktail Lounge. At Little Red Fox you get great breakfast, smoothie bowls and freshly roasted coffee. Other restaurant recommendations are Mie Cafe and The Sugar Palm.
Shop: The nicest shopping area is around Hup Guan street. You will find many sweet, westernized boutiques here that sell spices, fashion and handcrafted souvenirs. Go to Saarti for candles and beauty products or to Mademoiselle Thyda for spices, for example. Another good shop for presents and souvenirs is Senteurs d'Angkor, which sells certified Kampot pepper, other spices and soap.
There is also a lot around lively Wat Bo Road, like Oko Gallery which sells stylish home accessories, cafe Paris Bakery, BBQ street food at The Corner Charcoal on 25th street and several small supermarkets. On Charles de Gaulle road you find the shop Angkor Cookies, which sells delicious pineapple cookies, perfect as sweet presents for friends or as a delicious treat for yourself.
Getting around: It's about 6km from the city to the temples. Many tourists rent a tuktuk driver who takes them to the temples their want to see or go with a bus tour. But we enjoyed renting bicycles and exploring the stunningly beautiful area by ourselves. The bicycles at Grasshopper Adventures are more expensive than other bike rentals, however you can be sure they are good quality, comfortable and will be replaced quickly should you have a flat tire or another problem. One bicycle with helmet and lock costs 18 dollar per day. Another eco-friendly option is a scooter by Green E-Bike. However, if you want to see more remote temples, you will need to charge it and wait at one of their stations in the temple area.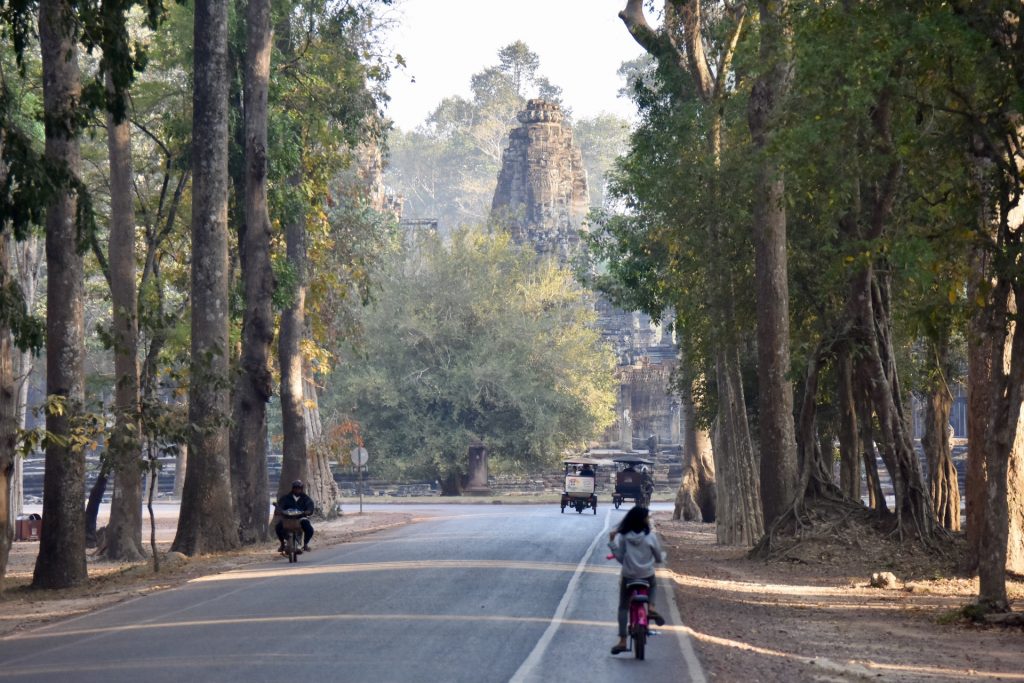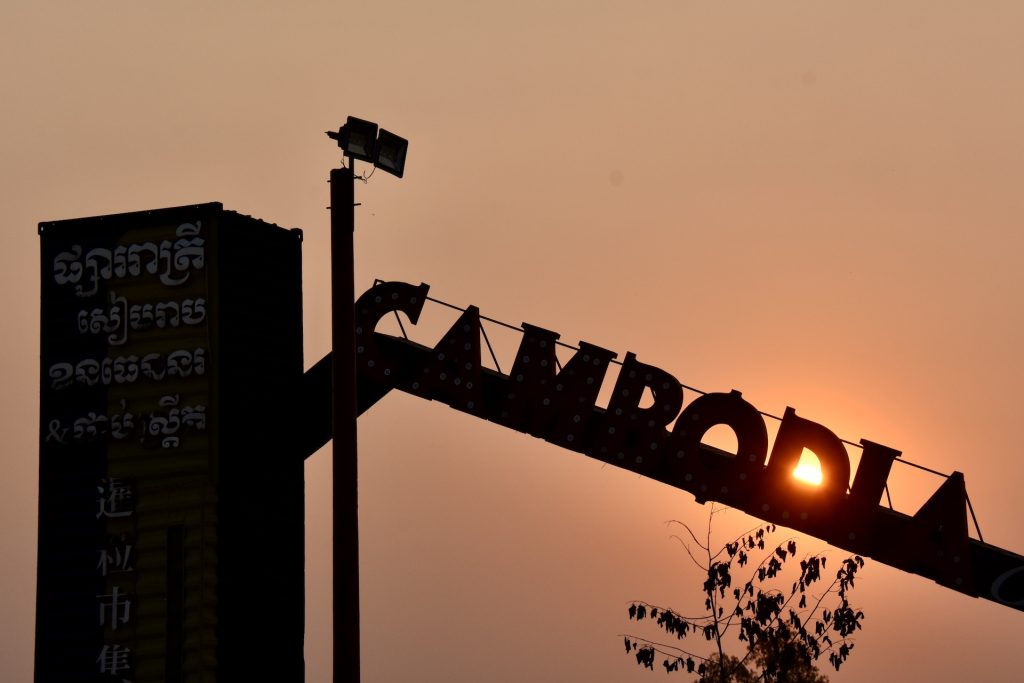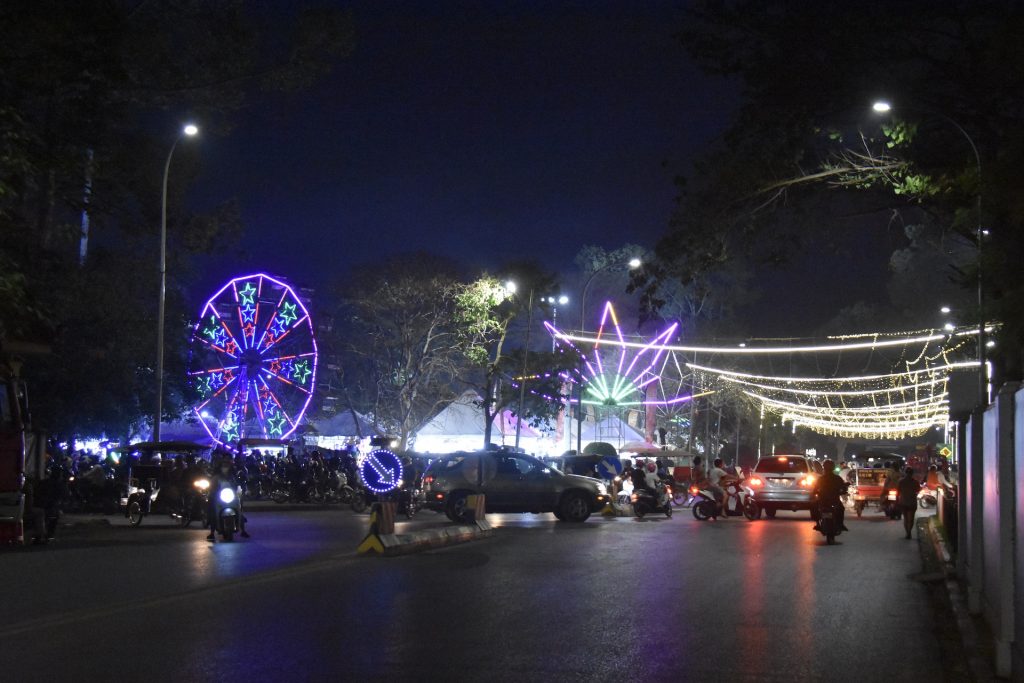 Here you find the guide to all the temples in Angkor. There are so many more fantastic destinations in South East Asia, see also the guides for Hué, Hanoi or Tam Coc in Vietnam or the Bangkok city guide.