Ninh Binh and smaller Tam Coc are the main tourist spots for visits to the "Dry Ha Long Bay." While it might not be as impressive as the actual bay, the many limestone hills, rice fields and caves also create a beautiful landscape worth seeing!
The region is located about 80km south of Hanoi and 190km from the actual Ha Long Bay. It can be reached by bus, private car or train from Hanoi.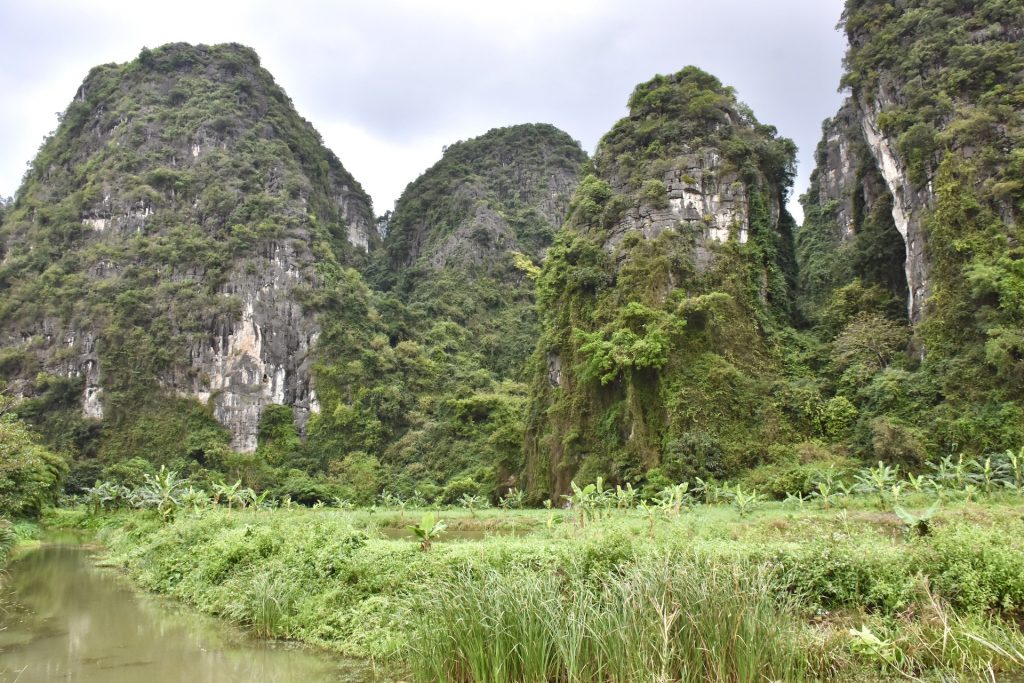 Do
Visit the beautiful Bich Dong Pagoda. You have to pay a small fee for parking your bicycle but the temple and pagoda are free to visit. The whole site feels quite enchanted with the old monastery and little shrines in the caves and up the hill. You also have good views of the wet countryside with its rice fields and dense vegetation when you climb up the stairs next to the temple complex.

It's great to rent a bicycle and simply cruise the bumpy roads around the green countryside a little bit, observe the farmers on the rice fields and see the small villages.

A boat ride either in Tam Coc or Trang An is what many people do but I would only recommend it on a beautiful, sunny day, otherwise you might not feel comfortable on the tiny boats for several hours, despite the impressive scenery and caves you will see on this tour.

For great all-round views of the region's unique limestone hills drive to Hang Ma. You also get a little workout in, as you need to climb the long stairs to the top. When you arrive with a bicycle or scooter you can park directly at the ticket office for a small fee, so don't be confused by the many shouting locals who want you to park at their stalls.
You could also drive to Thai Vi temple, visit the Thung Nham Bird Park or Bai Dinh Pagoda, which is a longer drive though. 12km from Ninh Binh you can also visit two temples in Hoa Lu.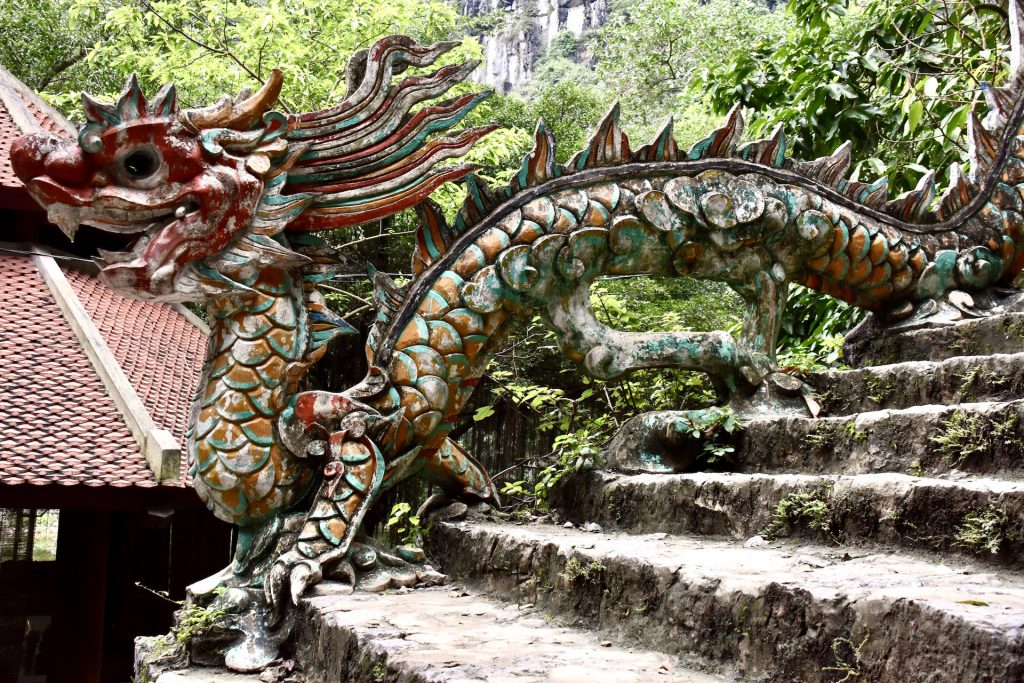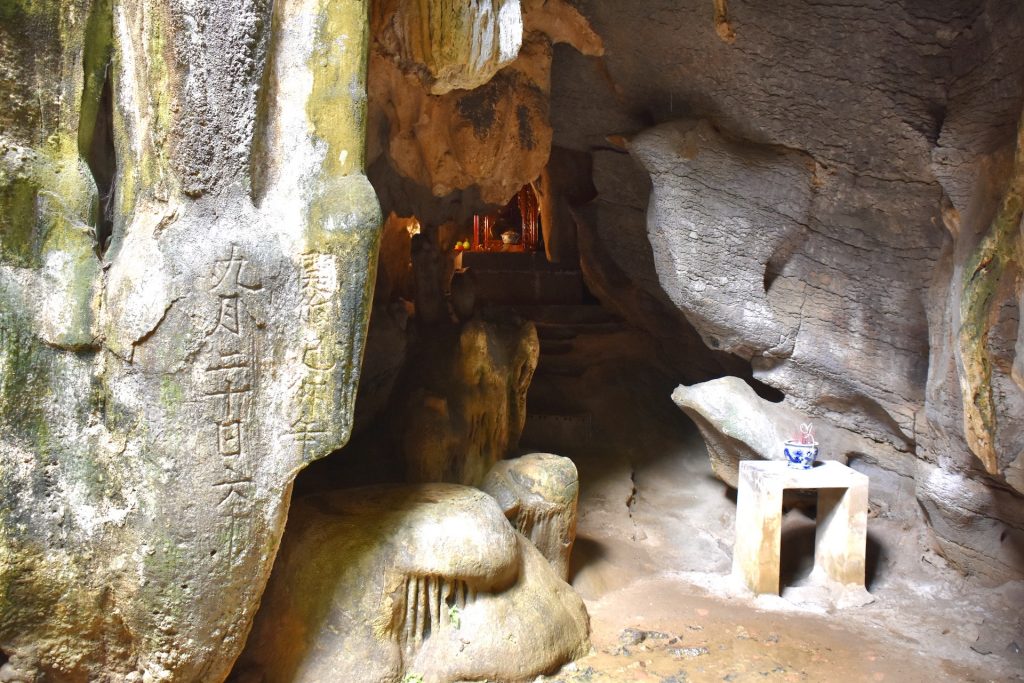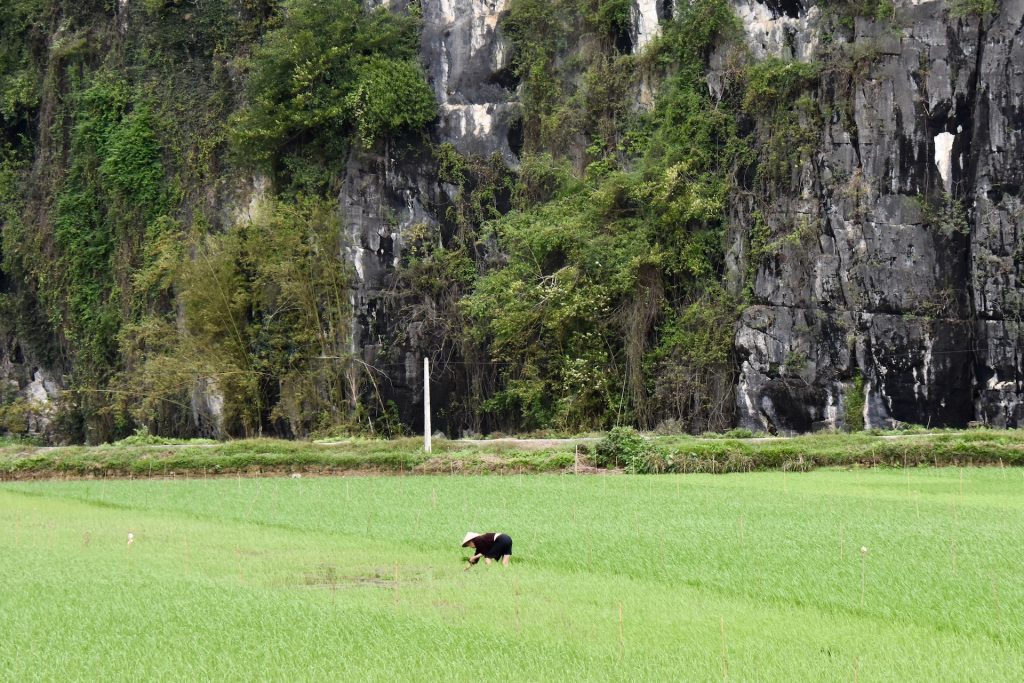 Stay: We preferred to stay near Tam Coc then in bigger Ninh Binh. The village was closer to the places we wanted to see and there was a good atmosphere due to many backpackers, party buses and big restaurants. However our hotel Tam Coc Garden Resort, a beautiful complex with 17 pretty bungalows around a huge garden, was located about 10 minutes outside town. It's a place to relax and to feel the nature around you, for example at night you can listen to the frogs and rain while you are lying under your mosquito net, which the friendly staff installs every evening.
They also have a big pool, bar, a delicious restaurant and free bicycles to go to town easily. It took us ten minutes to drive into Tam Coc village, however the hotel's location is fairly secluded, so you need to bring a flashlight or take a taxi if you want to go out after dark.
Eat: Because the way into the village for dinner is a bit tricky at night, we had dinner in the restaurant of the Tam Coc Garden Resort and where not disappointed. The dishes are truly delicious and more interesting than in Tam Coc where you rather get simple but cheap tourist food. However, for big plates and good vibes eat at Minh Toan – Father Cooking, Linh Chi Family Restaurant, Chookie's Beer Garden or anywhere else on the main road in town.
Shop: The big shop Minh Trang just a few meters outside Tam Coc village sells beautiful handmade silk garments, embroidery and pretty souvenirs. A few meters further at Farmtrip you can stock up on all essential delicious Vietnamese food, like cookies, tea, spices and dried fruits.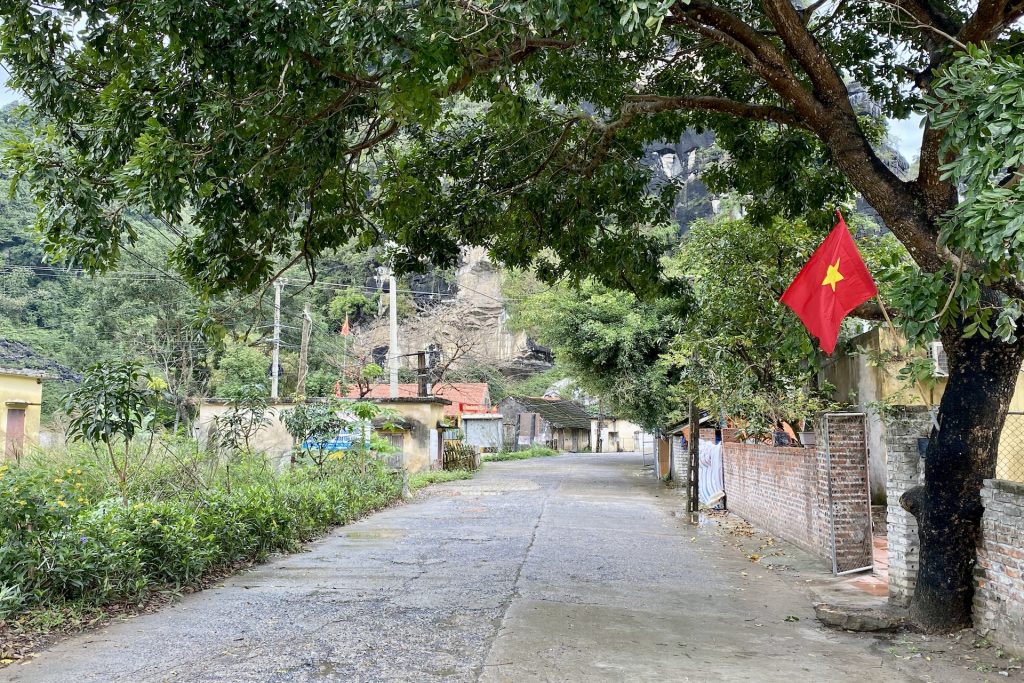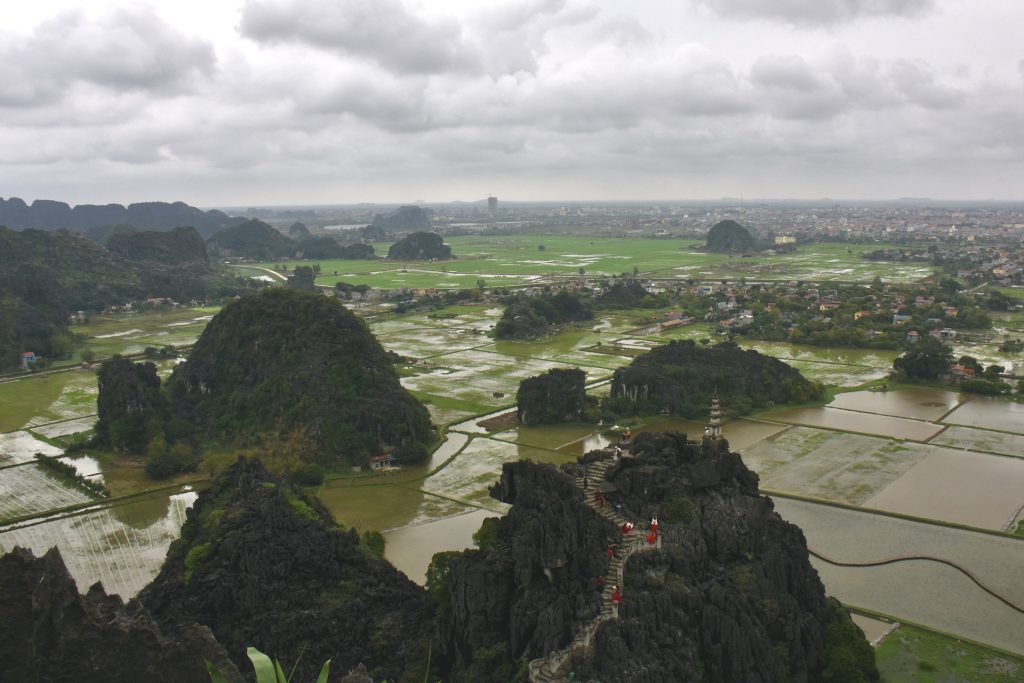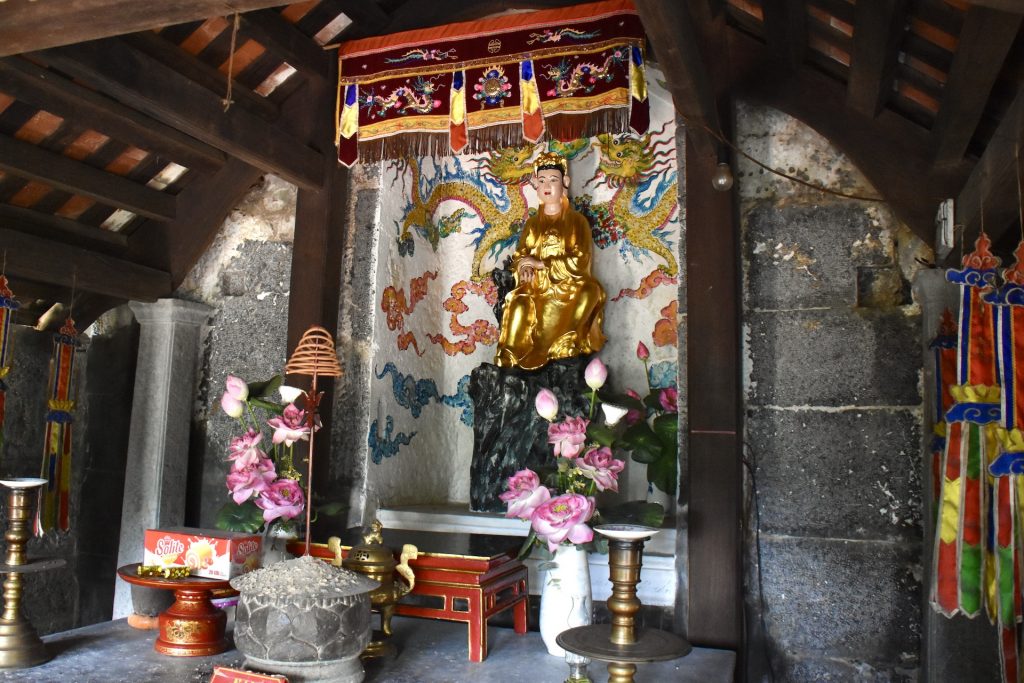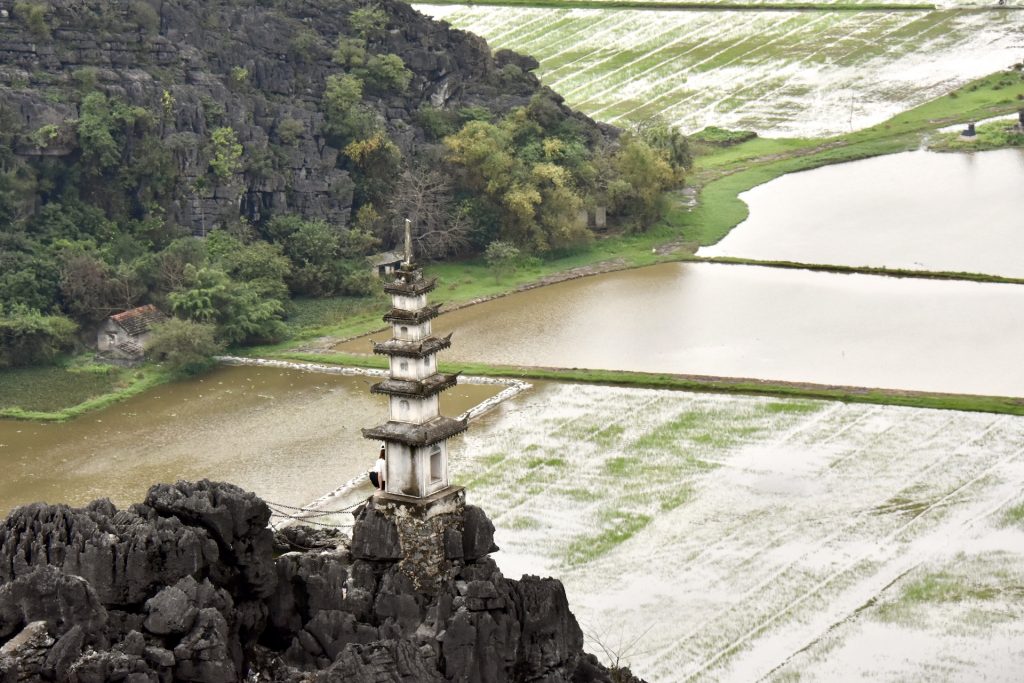 If you are traveling to Vietnam, you might like more useful travel ideas for Phong Nha-Kẻ Bàng national park, Ha Long Bay,  Hoi An, Hué and Hanoi.