Angkor Temple Complex
You need to get an entrance ticket for the area, the Angkor Pass. A three day pass costs 62 dollar and has to be bought at the official ticket office, which is located in-between Siem Reap and Angkor. It's a bit inconvenient to take a detour, wait in line if it's crowed and buy the ticket, but you will be asked for it on most control booths when entering the park, so it's crucial to get it. A good idea is to buy your ticket at 5pm the evening before you want to visit, this way it's valid from the next day on but you can already enter the park and see the sunset. Until now you cannot buy the tickets online, but this is supposed to change soon.
Angkor Wat opens early for sunrise, at 5am, while most other temples open around 7am.
There are two routes you can take to visit the temples, the Small and Grand Circuit. While you will see the highlights of the temple area on the smaller tour, the bigger route takes you to smaller, but also more enchanted, calmer temple ruins with less tourists. We did the Grand Circuit on one day with a bicycle by ourselves, which was absolutely great but also a long, exhausting day. The streets in the park complex are in good condition and as there are only a few big roads, you cannot really get lost, so it's nice to allow yourself to just cruise around the many smaller temples and stop at whatever ruin seems interesting.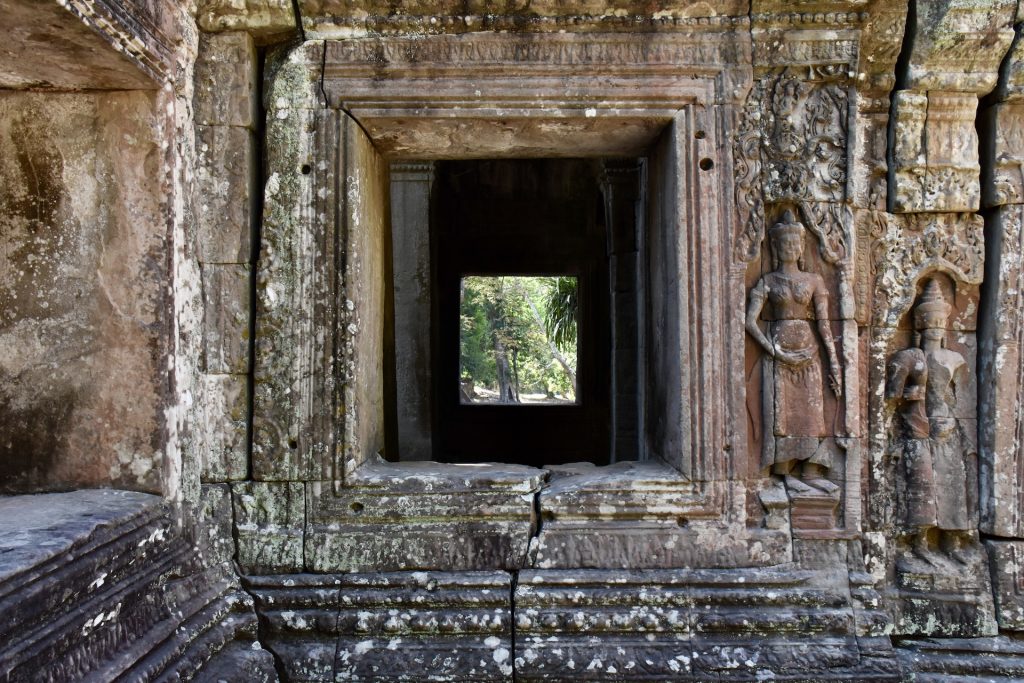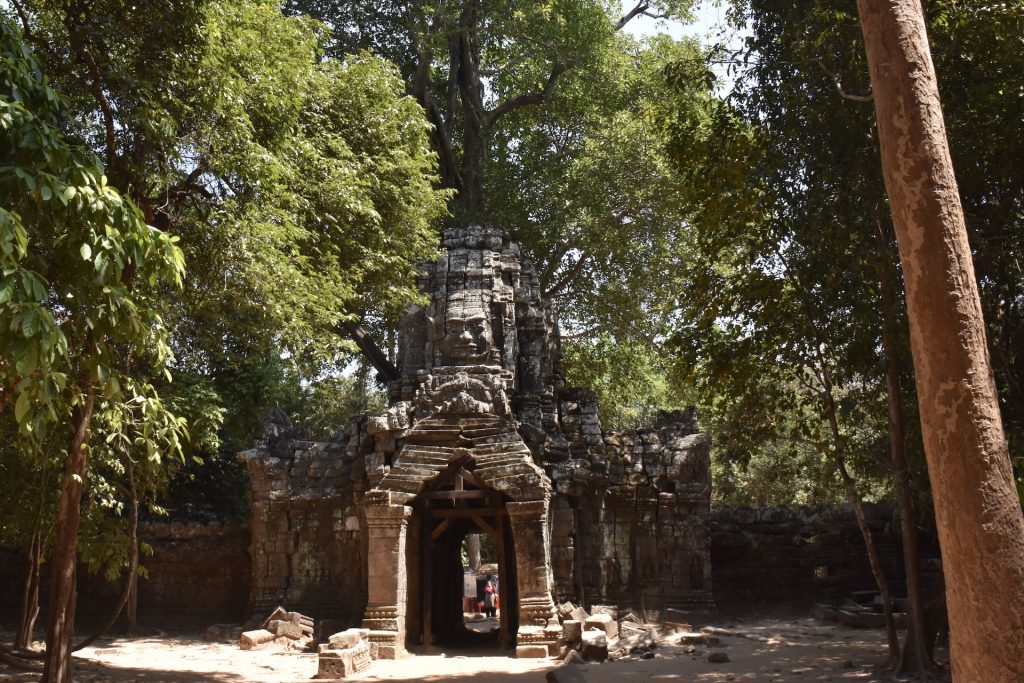 Angkor Wat is the most famous and important temple complex. Most people come here for sunrise or sunset which is admittedly beautiful but if you come here during the hot midday hours there will only be a few other tourists and even though it's hot, there is plenty of shade and a relaxed atmosphere. We came here for sunrise in order to see the sun slowly rising behind the temple and its shadow in the small pond in front of it. But afterwards we continued our tour to another temple and came back to Angkor Wat during empty lunchtime.
Another highlight is Bayon temple, with its over 200 serene smiling stone faces, supposedly symbolizing Bodhisattva, a person on its path to enlightenment. It's located inside the ancient Khmer capital Angkor Thom, which is about 1km from Angkor Wat, enclosed by walls and big gates with huge stone faces.
The other famous temple is Ta Prohm, where huge strangler figs or banyan trees grow over the old stones, contributing to the mystical atmosphere, especially in the late afternoon light, even though there are usually many tourist groups here.
Smaller but not less impressive or beautiful temples are Banteay Kdei, opposite the small Skas Srang lake, as well as further away Ta Som and Neak Pean located on a little island.
Another highlight is Banteay Srey about 40km outside the Angkor temple complex. Unique in its delicate, preserved mural carvings, statues and buildings, the rather small temple is worth visiting even when it's further away. For this trip you should hire a tuktuk driver and go early to avoid being constantly overtaken by tour buses. This way you will also see a little bit more of the everyday life in the small villages along the way.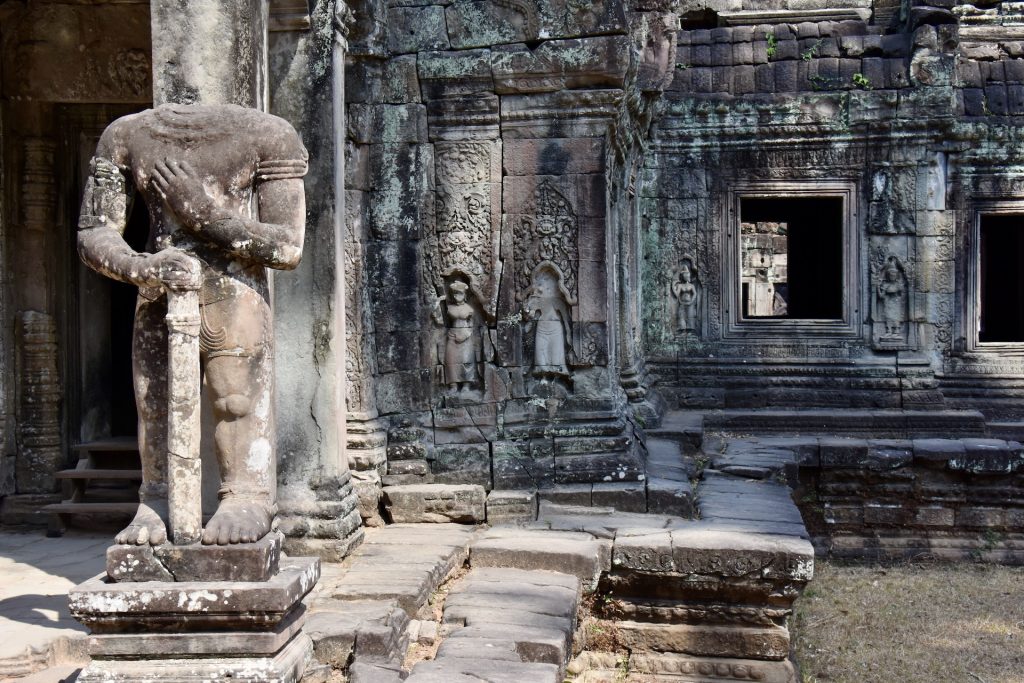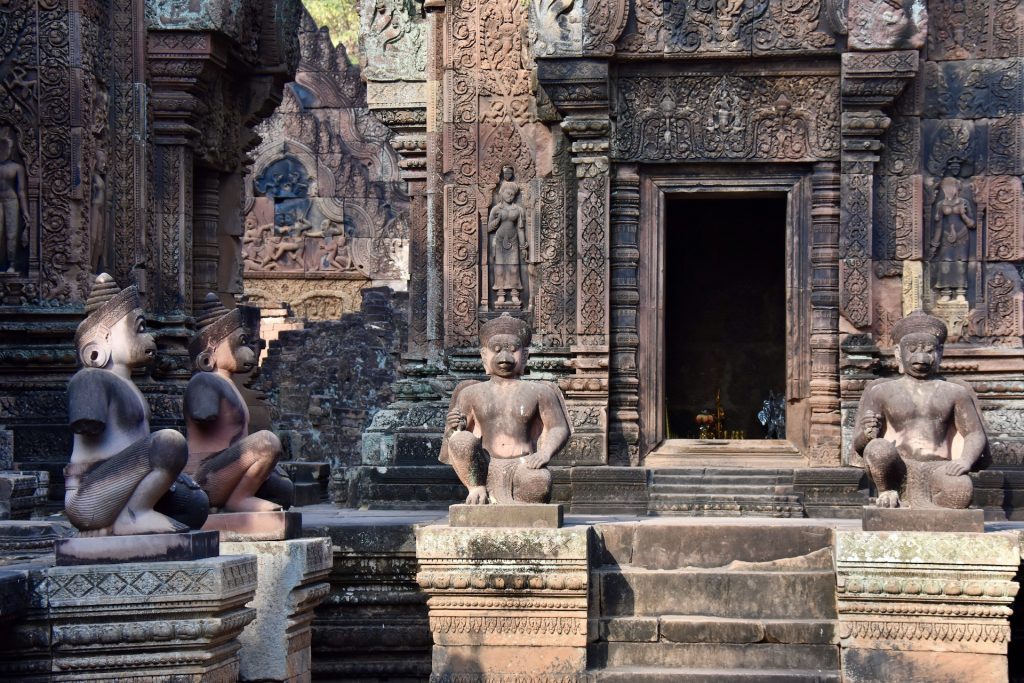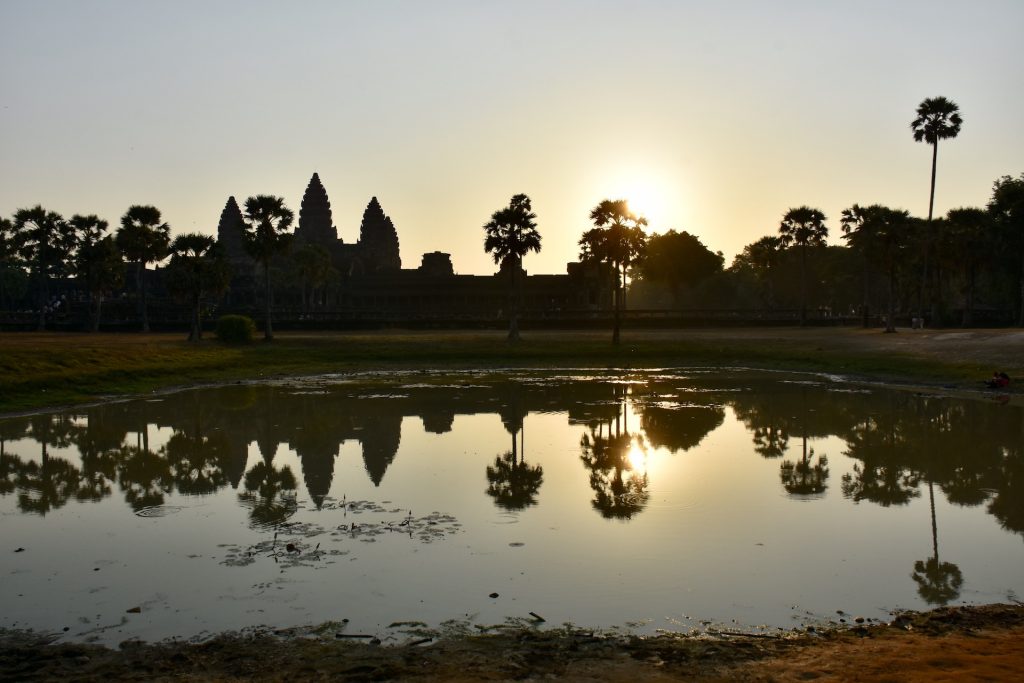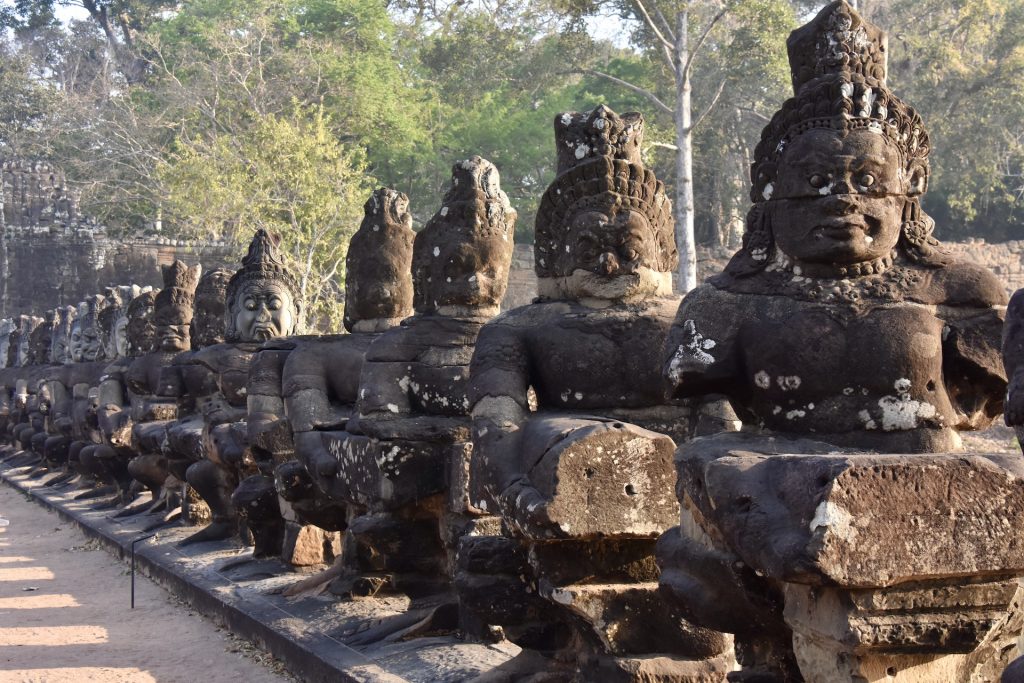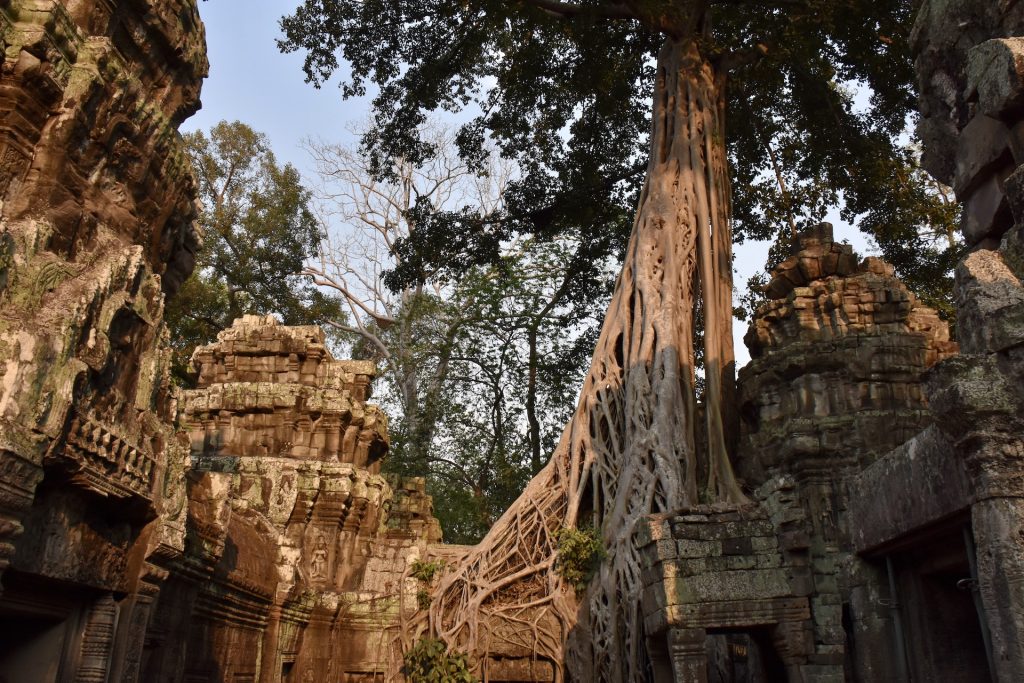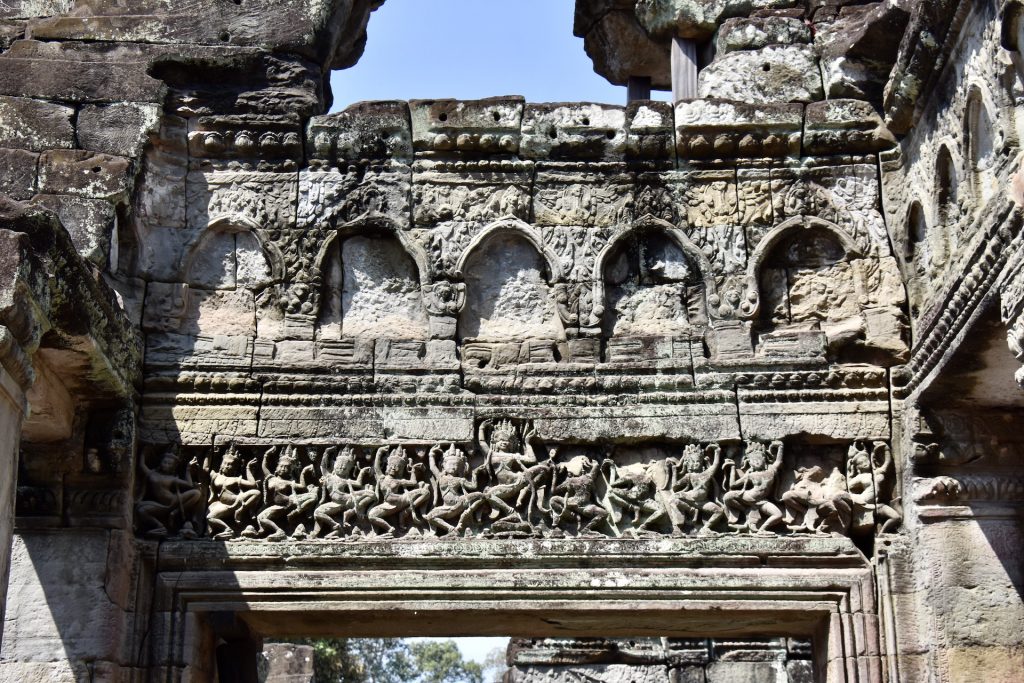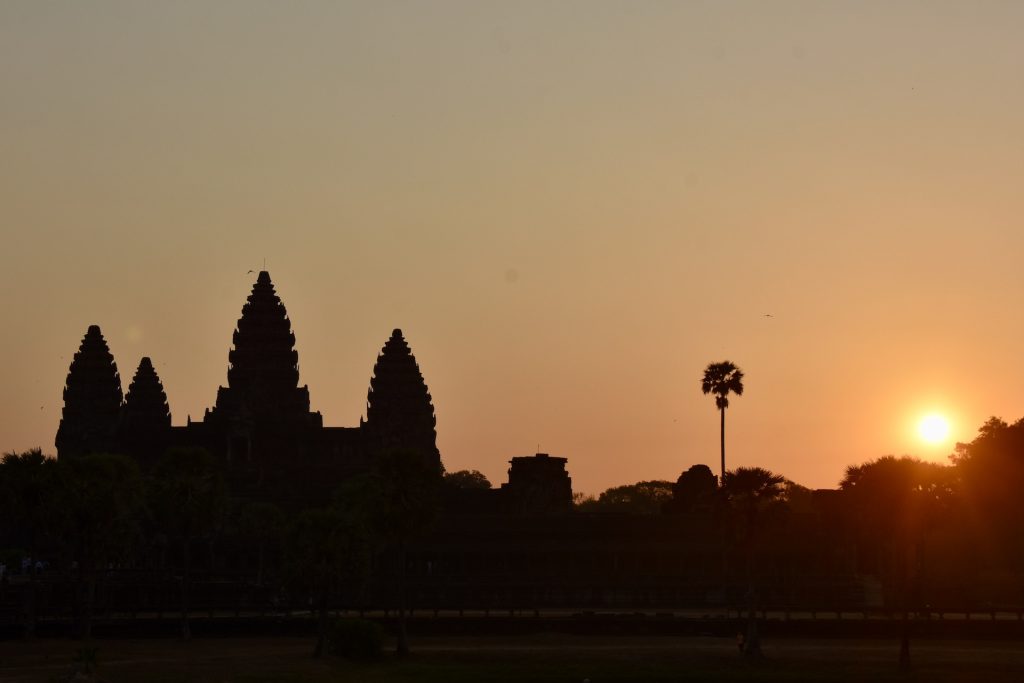 See what to do in Siem Reap here.
There are so many more fantastic destinations in South East Asia, see also the guides for Hué, Hanoi or Tam Coc in Vietnam or the Bangkok city guide.