Lecce is a beautiful city full of baroque architecture, nice shops and cafes.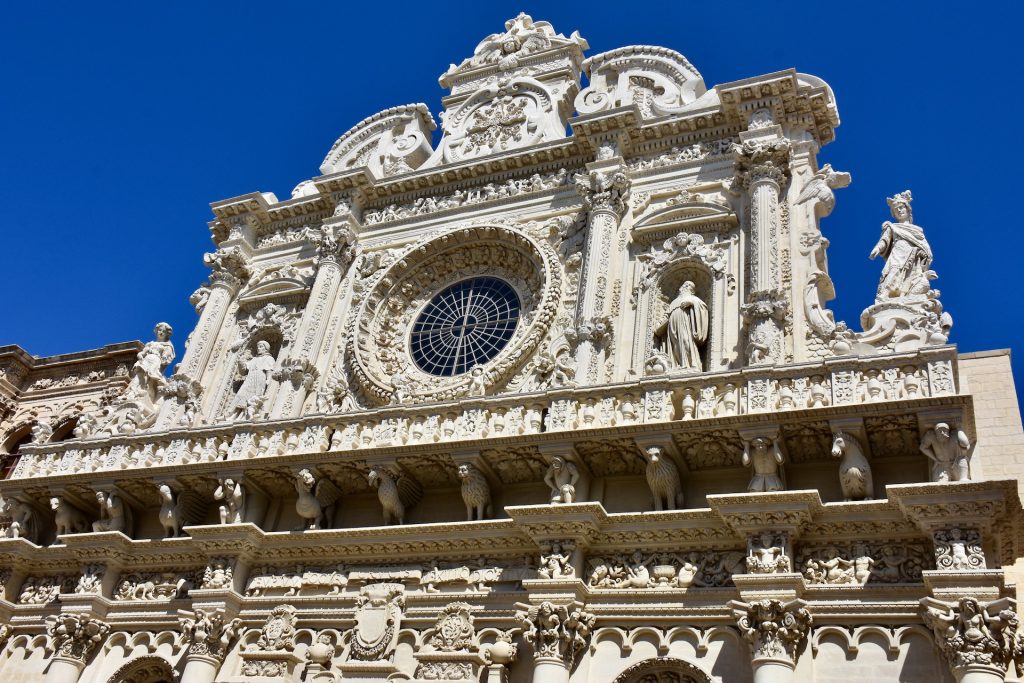 Do
Already around the Piazza Sant'Oronzo in the city center there is a lot to explore. There is the Anfiteatro Romano and several streets that lead into the old town. A stunning example of the Barocco leecese is the Piazza Duomo but there are many more churches and palazzi all over the city, like beautiful church Basilica di Santa Croce. You can either buy a ticket for several architectural highlights or visit only one or two.
Eat
A very nice, local spot for coffee or an aperitif is Bar Bamboo. Here you meet students and older people alike, enjoying an Aperol Spritz or a panini.
Natale makes the best gelato and tarts in Lecce and is open till late. It's not far from the Piazza Sant'Oronzo where you also find the delicious traditional bakery Il Fornaio. In the evening it gets very busy on the Piazza so it's nice to sit in one of the bars, have a drink and watch the stylish people passing by. Or grab a bite at Doppiozero. Valentina is a small shop that sells local delicacies from the Salento region. A good place in the new part of town is the cafe and pasticceria Cotognata Leccese, their many cakes, tarts and pastries are delicate.
Shop
There are many interesting shops in Lecce, for example Epiphany Society for beautiful home fabrics and table linen. Ijo Design for interesting eco-friendly clothes, or bauhaus for well-curated designer furniture.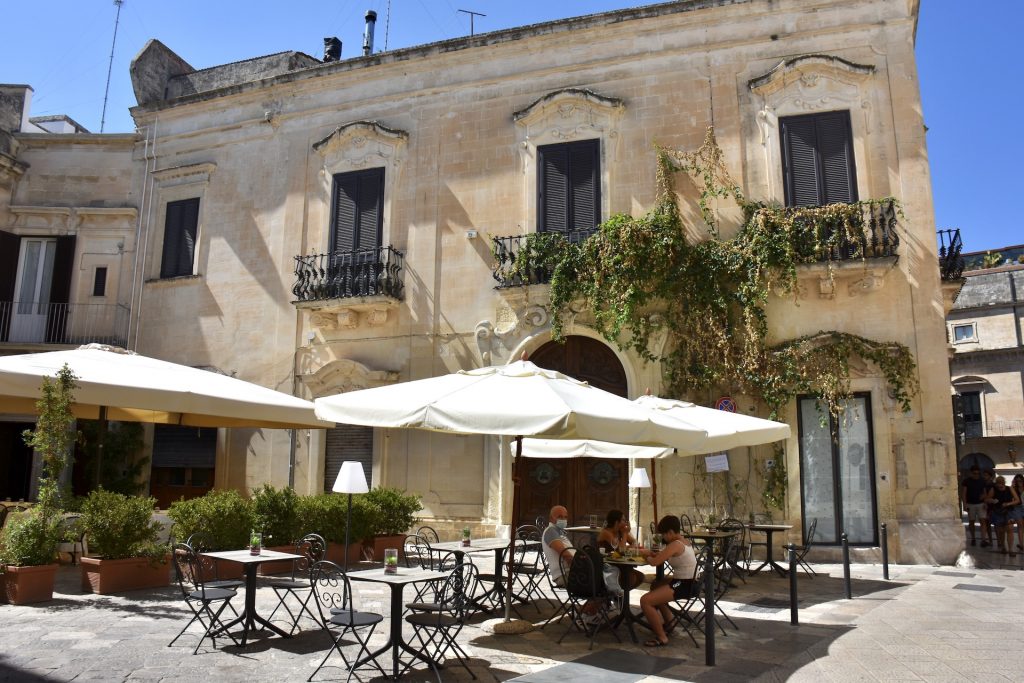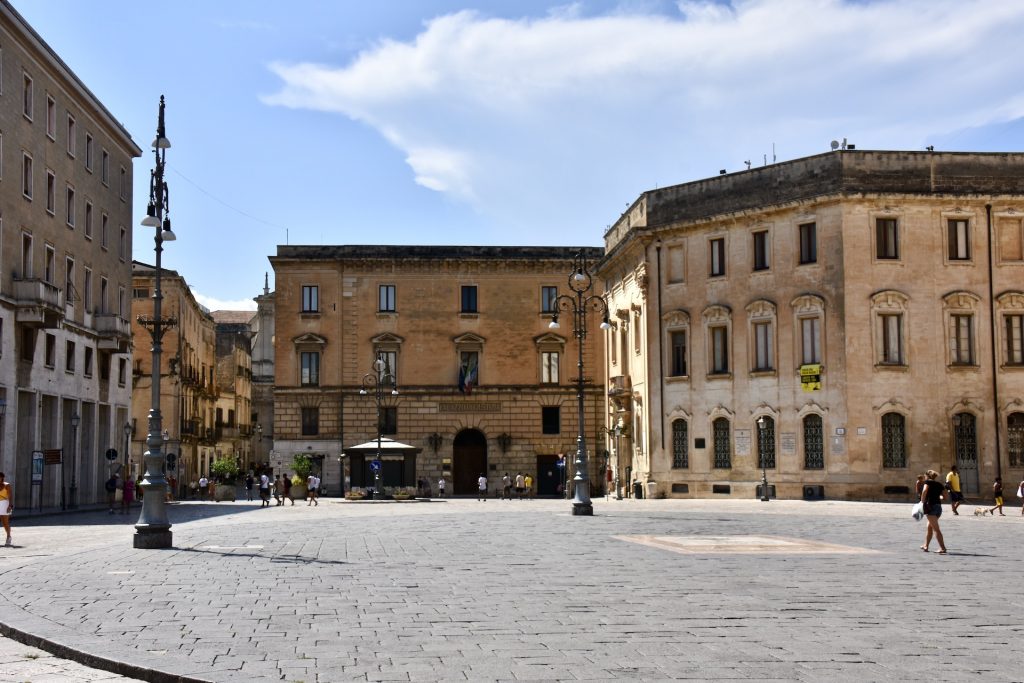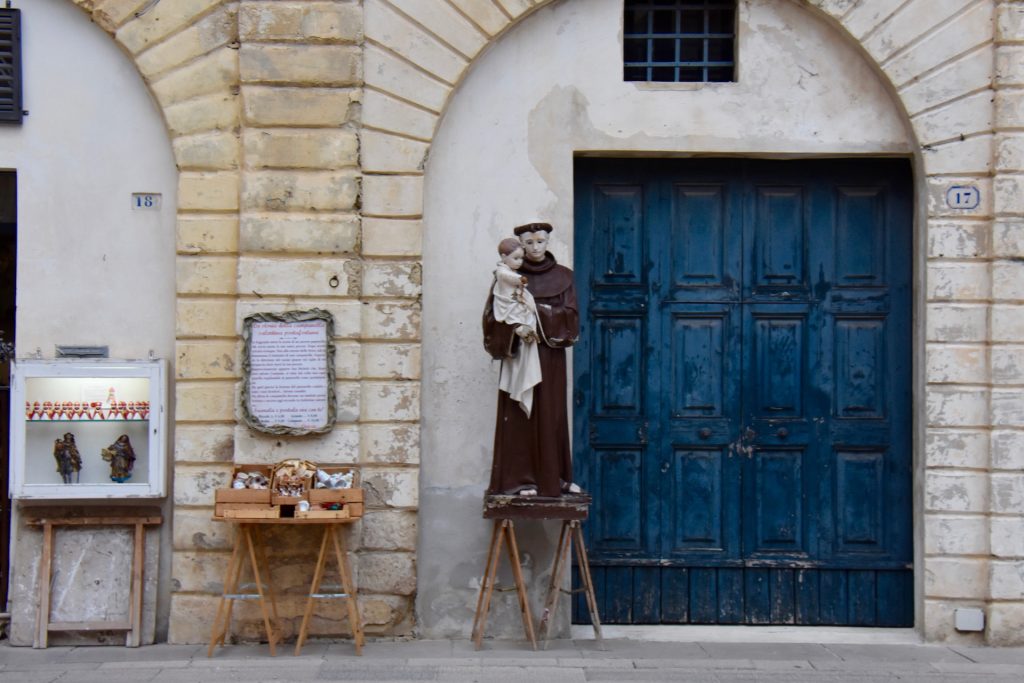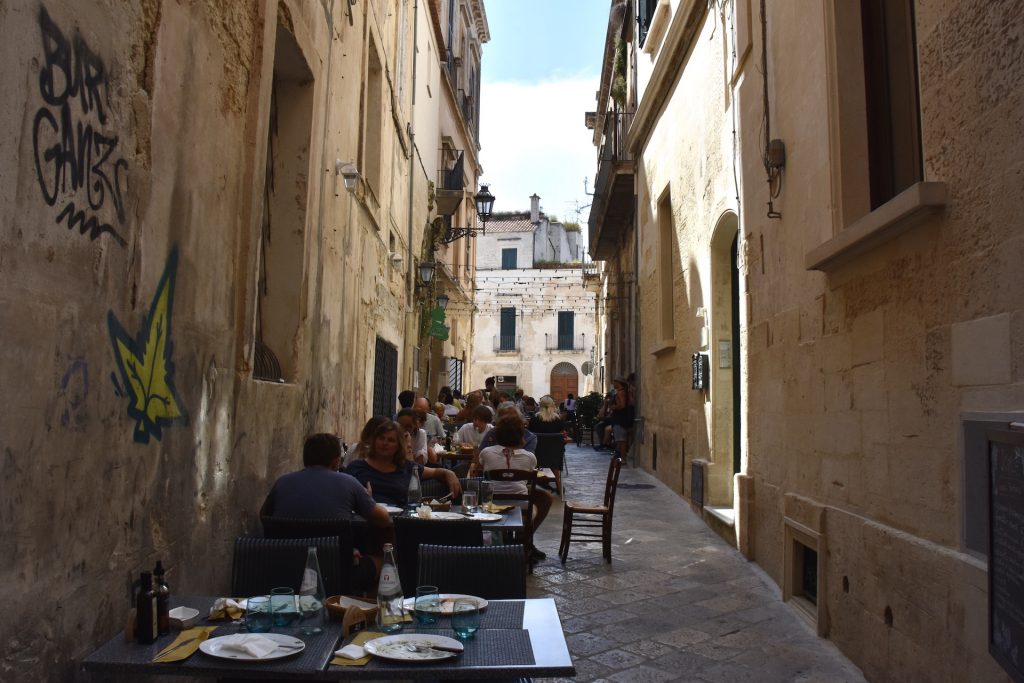 There are so many more amazing destinations in Puglia and in Italy, find more tips and places in Puglia here, or see posts about the beautiful Amalfi Coast, Capri, Sicily and the Aeolian Islands of Stromboli with its volcano and the chick jet set island Panarea.