There is nothing like a Mediterranean summer and Puglia has just the right mix of laid-back seaside villages, beautiful landscapes, clear sea and chic towns.
From Lecce it's a thirty minute drive to the seaside town of Otranto. This place is quite chic, it almost feels like a Riviera town with its many stylish bars and restaurants. Here, you can also visit one of the most beautiful churches in Puglia. The Cathedral di Santa Maria Annunziata is a history-charged building. When entering it's hard to decide wether to look up or down. The gilded ceiling is as stunning as the floor mosaic. Also, in the right chapel you can see the bones of the martyr of Otranto. A walk through the old town or along the old castello walls is especially nice in the soft evening light, when the sea and the boats in the small harbor begin to shimmer golden.
The pasticceria Martinucci has several outlets in the region, for example at the sea promenade in Otranto. The dolci, gelato, cakes- everything is sweet and delicious. Also try the iced coffee with almond milk. In the evening, go to Blu Bar in the bustling alleys of the old town for a drink or aperitif, or to one of the many stylish bars on the city wall.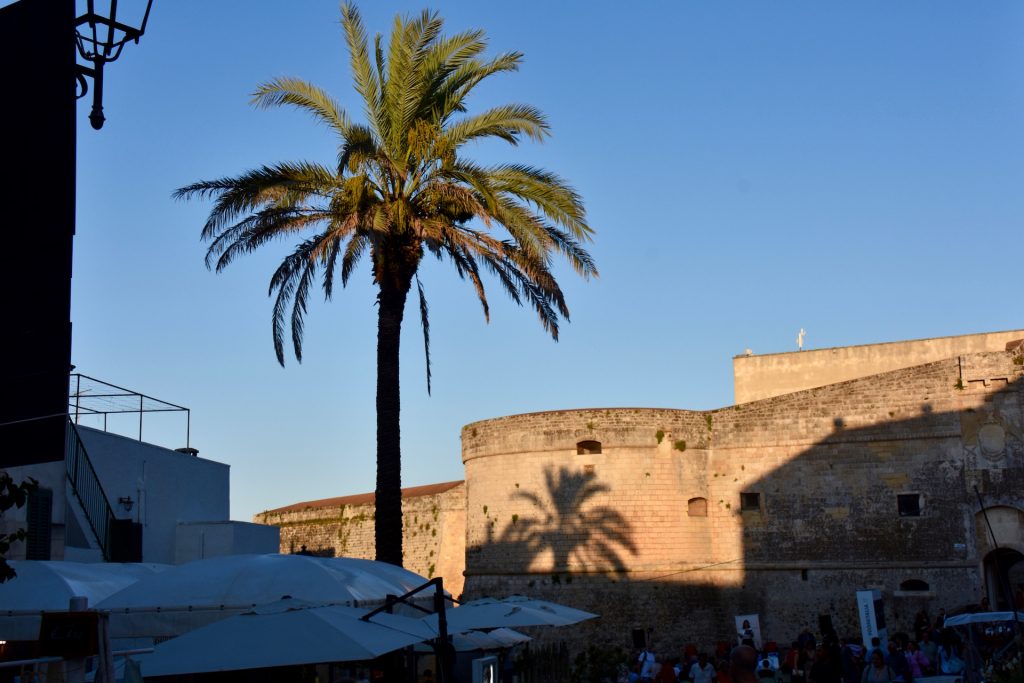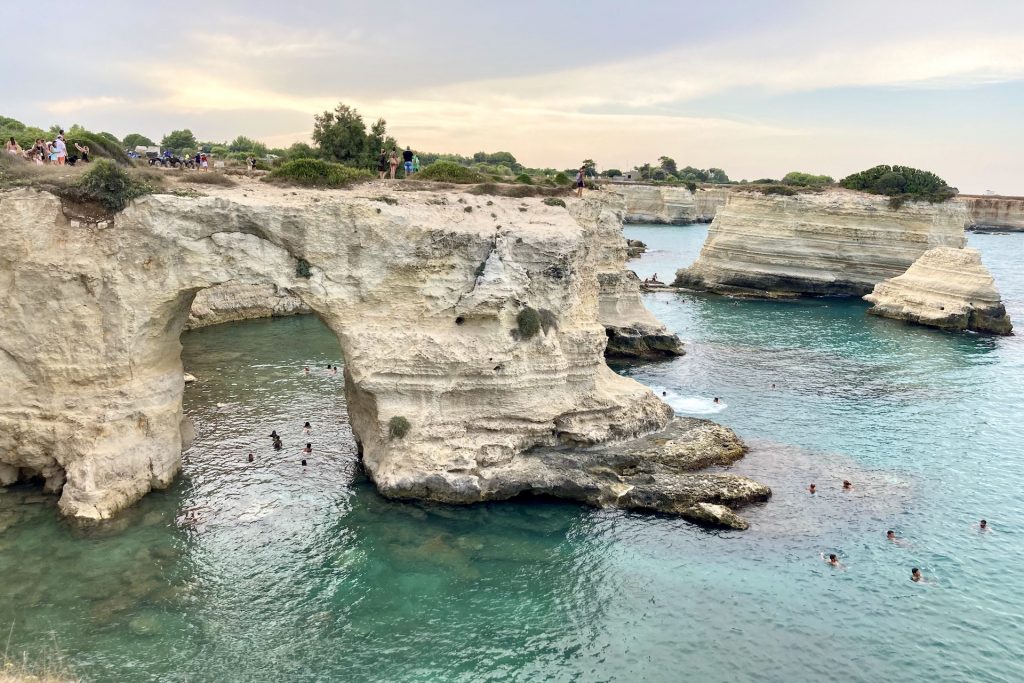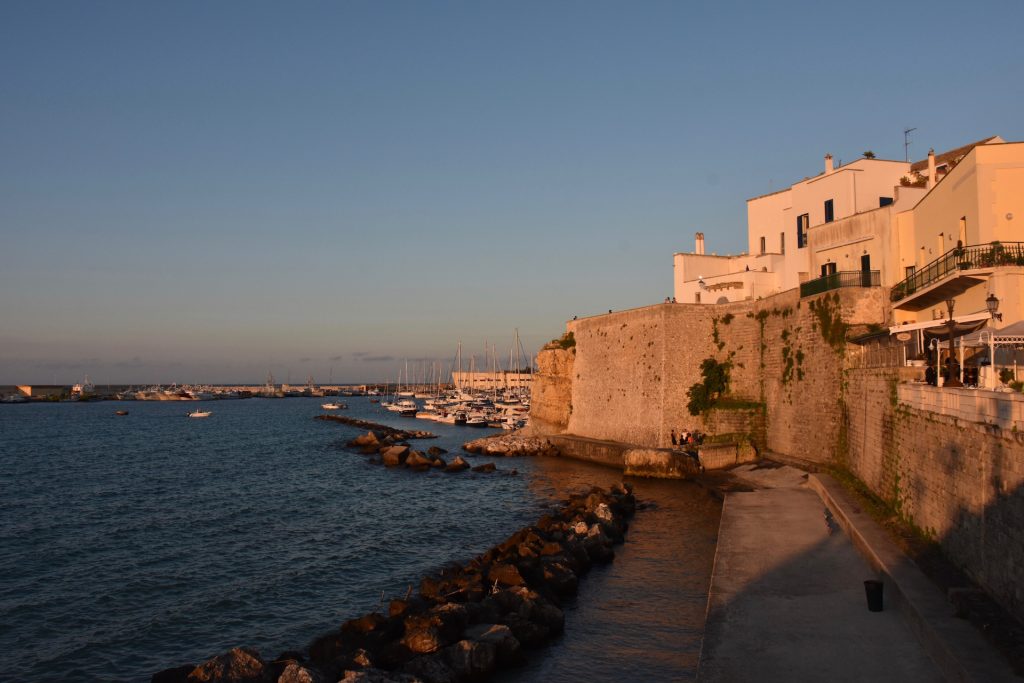 A short drive from the town there are beautiful beaches between the rocky cliffs and Mediterranean forest. The Grotte della Poesia in Roca Vecchia is a natural swimming hole right at the sea and sadly not a hidden place anymore, in high season you even have to buy a cheap entrance ticket. However, a jump right into the clear water is definitely a highlight during a Salento trip. Close by you find the beautiful white cliffs of Sant'Andrea, where you can also swim and feel almost like being at the Twelve Apostels in Australia. 
You find little bays also near by in Torre dell'Orso or Sant'Andrea. Try the cakes and pastries at Dentoni in Torre dell'Orso and enjoy the sea view on their huge terrace.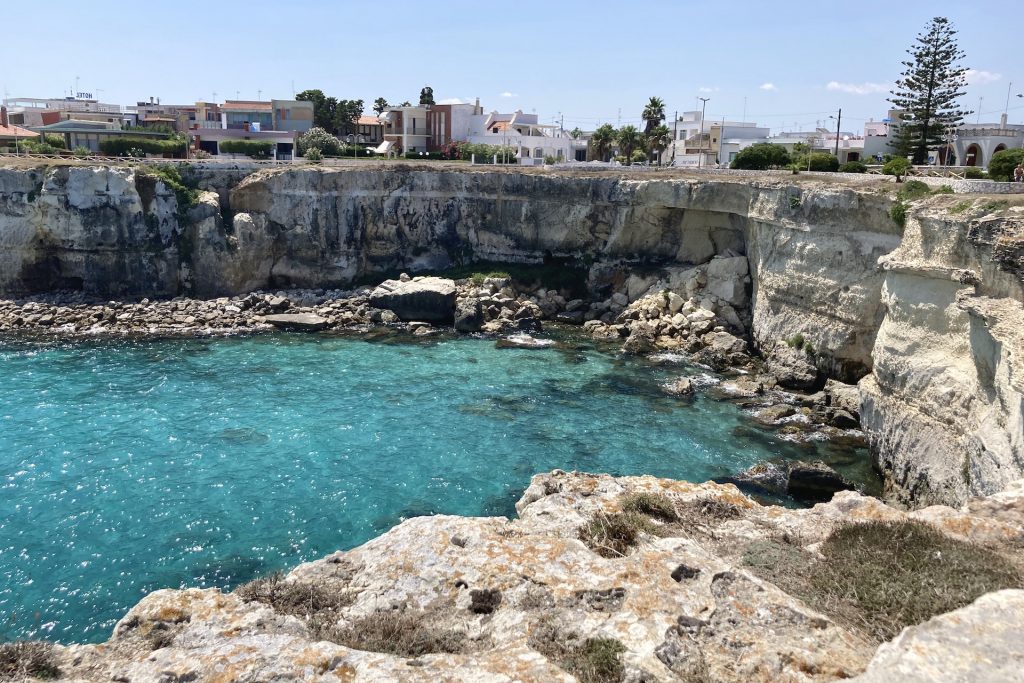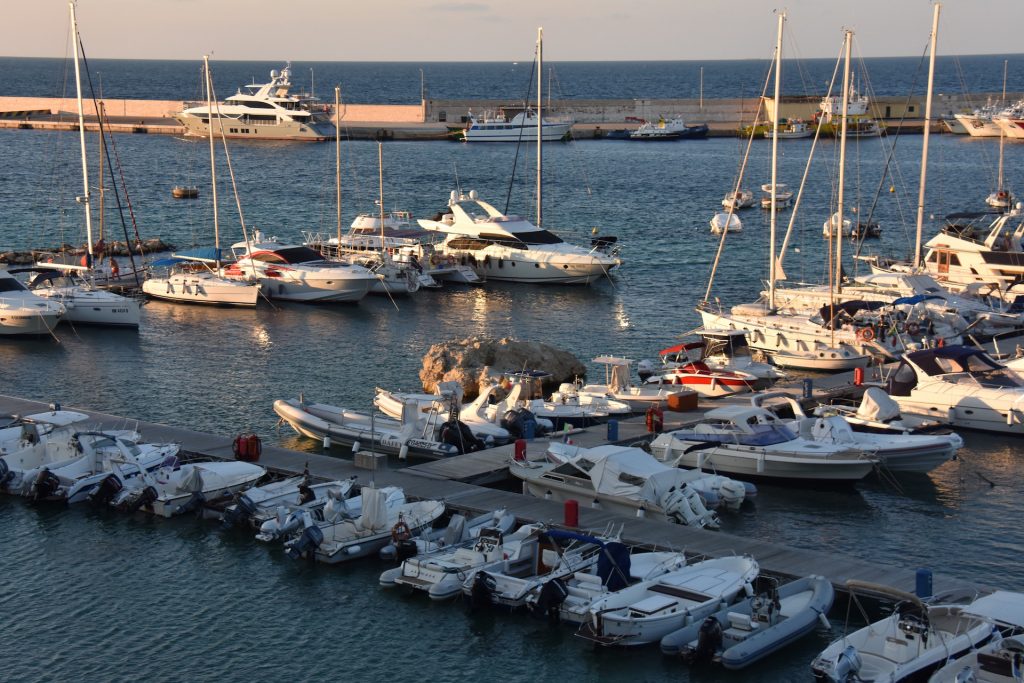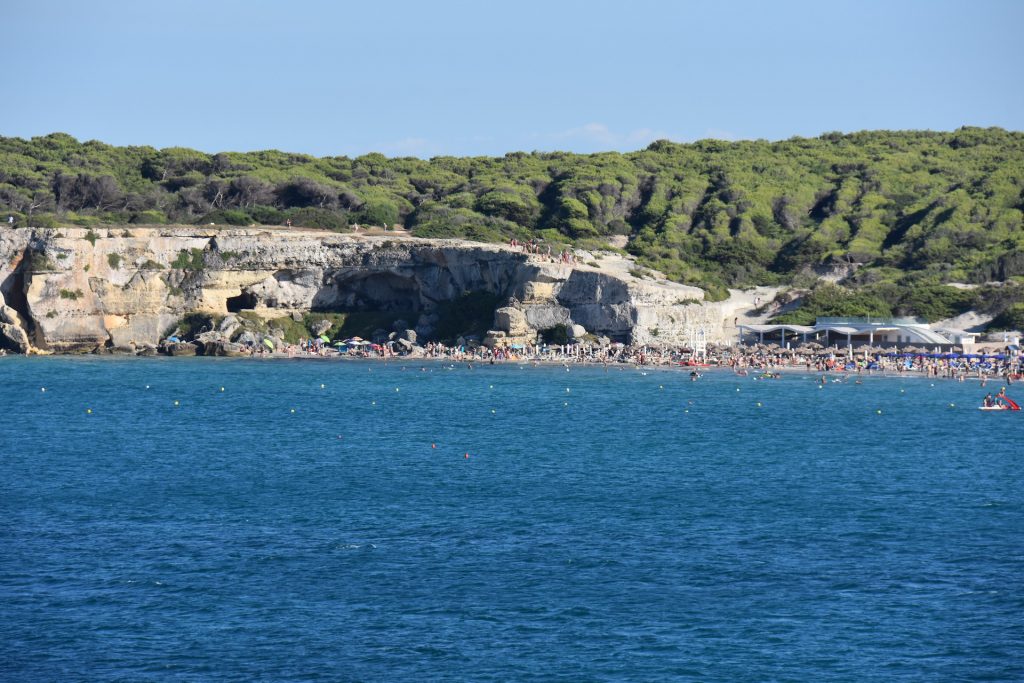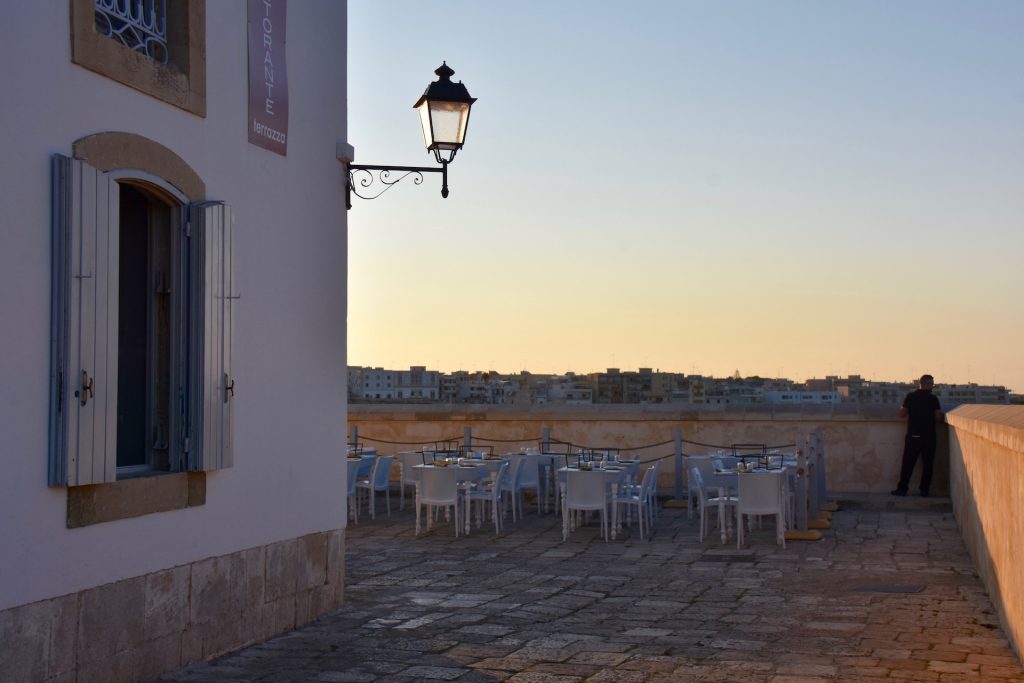 There are so many more amazing destinations in Puglia and in Italy, find more tips and places in Puglia here, or see posts about the beautiful Amalfi Coast, Capri, Sicily and the Aeolian Islands of Stromboli with its volcano and the chick jet set island Panarea.