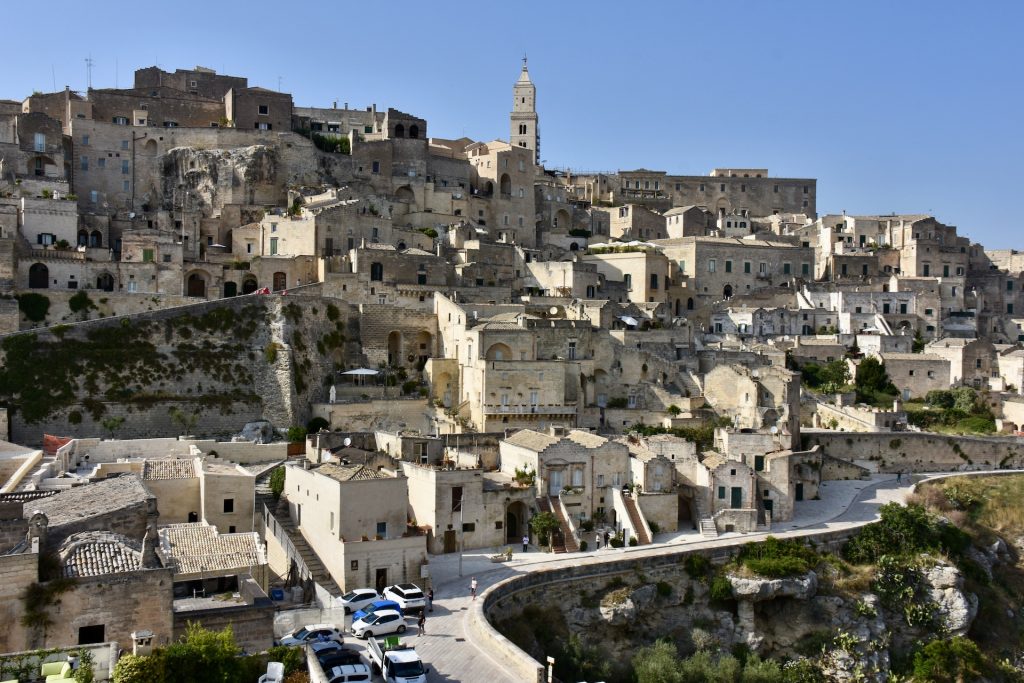 The historic town in Basilicata already was European Capital of Culture as well as film location for the James Bond movie – and this for a reason, the Sassi is a unique town, famous for its cave homes built directly at the canyon. Today, Matera offers a lot of culture, churches and museums but also beautiful stone hotels and accommodations and nice cafes and restaurants.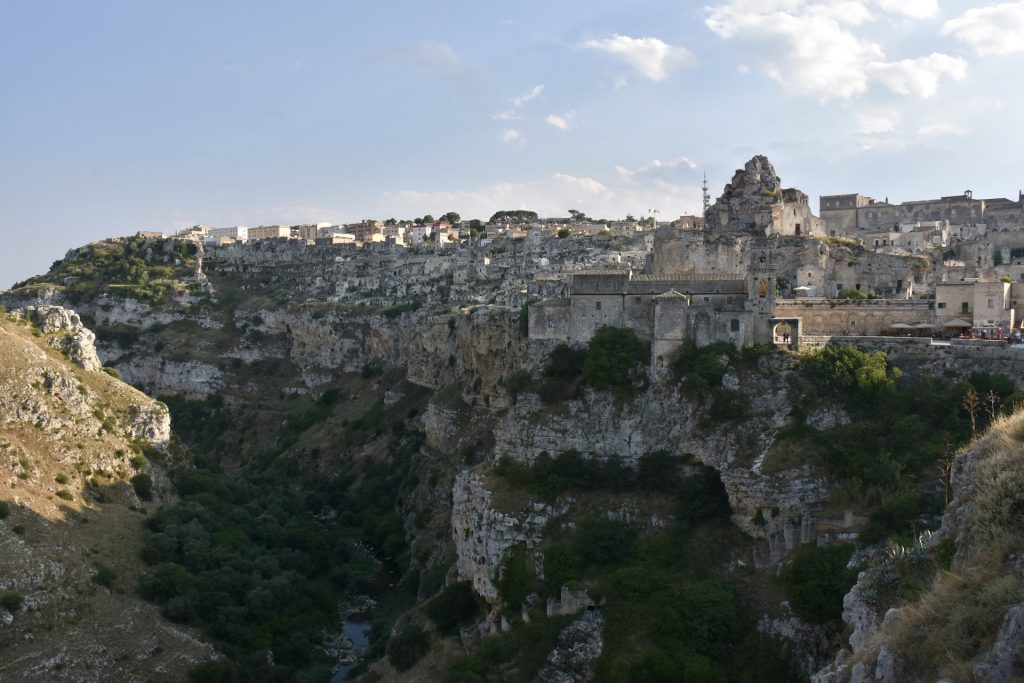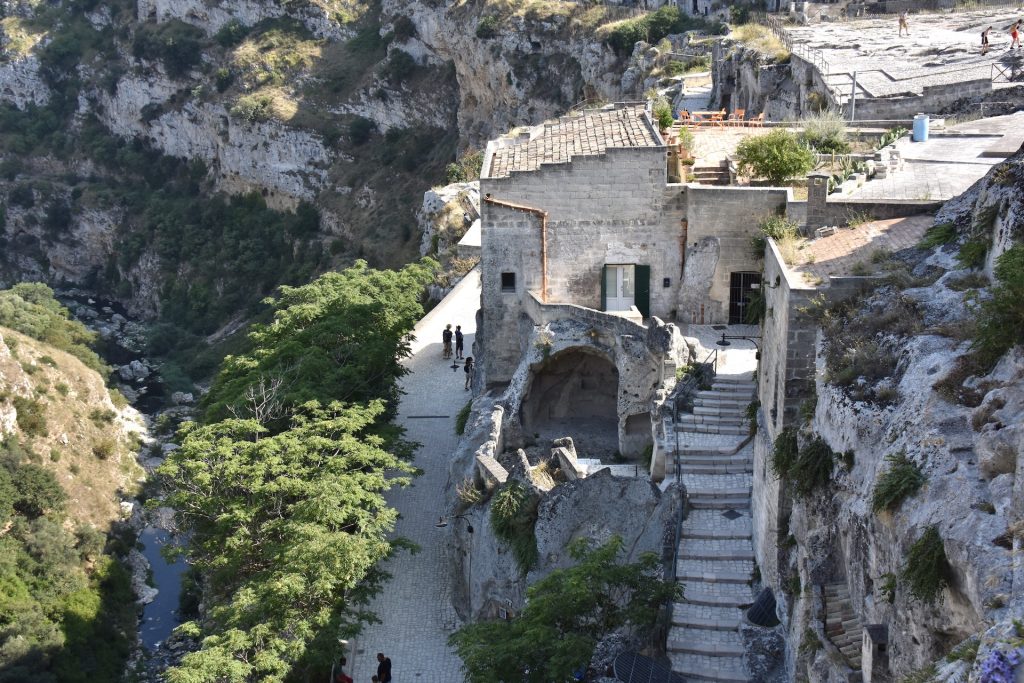 Take some time to stroll through the historic Sassi of Matera and to discover hidden corners in the countless twisty alleyways. There are several unique churches and homes built directly into the stone, thus being more cave than building. You can either visit many of them with a combination ticket or just one or two. Very interesting is the cave church Santa Maria de Idris where you can see its ancient crypt, frescoes and historic altar. Another interesting place to learn a little bit more about the former life in the Sassi of Matera is the Storica Casa Grotta di Vico Solitario. It's a former cave home with historic furniture and a description of the unique daily life here. The Church of Saint Peter 'Caveoso' is also beautiful and dramatically built directly at the cliff of the canyon.

If you are ready for a little hike you can walk to the viewpoint Belvedere di Murgia Timone, you need to go down into the canyon, cross the suspension bridge and hike up on the other side for great views of the old town.
During a day trip to Matera you can do a lot of exploring and see most of the churches and buildings. But if you stay for the night you will experience the small alleys illuminated with warm light, creating a lovely romantic atmosphere.

For a coffee or snacks go to Cafe Keiv directly at Piazza San Pietro Caveoso. In the afternoon you can relax at lounge bar Sanosano with a smoothies or aperitif.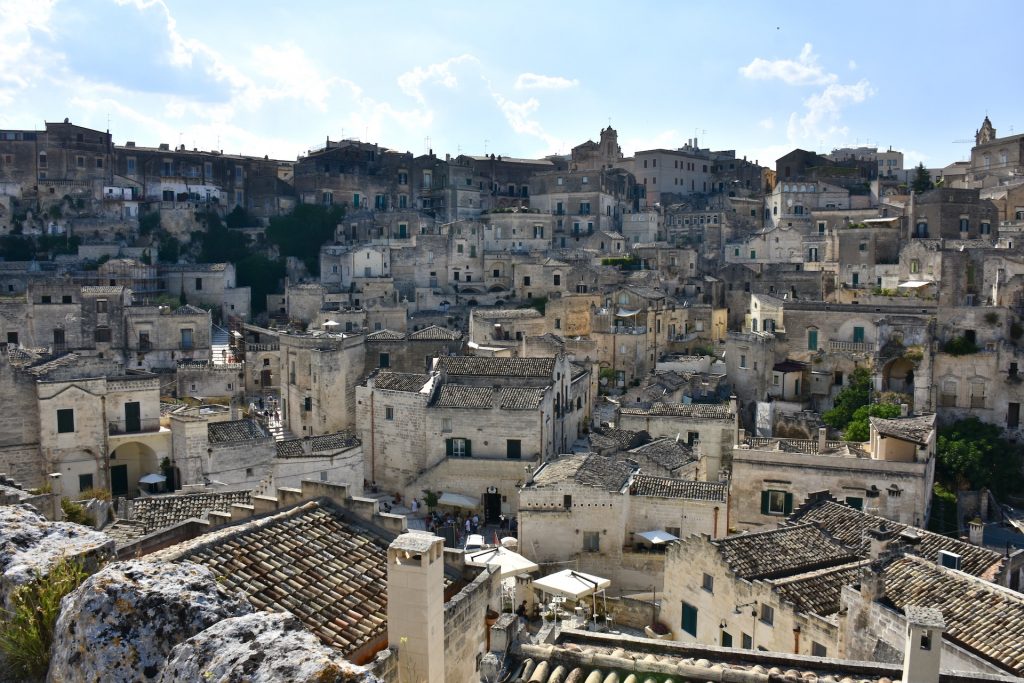 About half an hour away by car you find Ginosa in Tarento. This ancient canyon town appears to be similar to Matera. But as tourism has not reached Ginosa at all you get a very local, authentic atmosphere here. You can walk freely through the historic caves in the canyon, explore the nice old town and the many churches, like beautiful baroque church Chiesa Madre della Vergine del Rosario with a rare painting of the pregnant Maria. At night you can enjoy a drink at lively Piazza IV Novembre, Piazza Orologio or stroll through the main road Corso Vittorio Emanuele II. From Ginosa it's also not far to the clear beaches of Marina di Ginosa.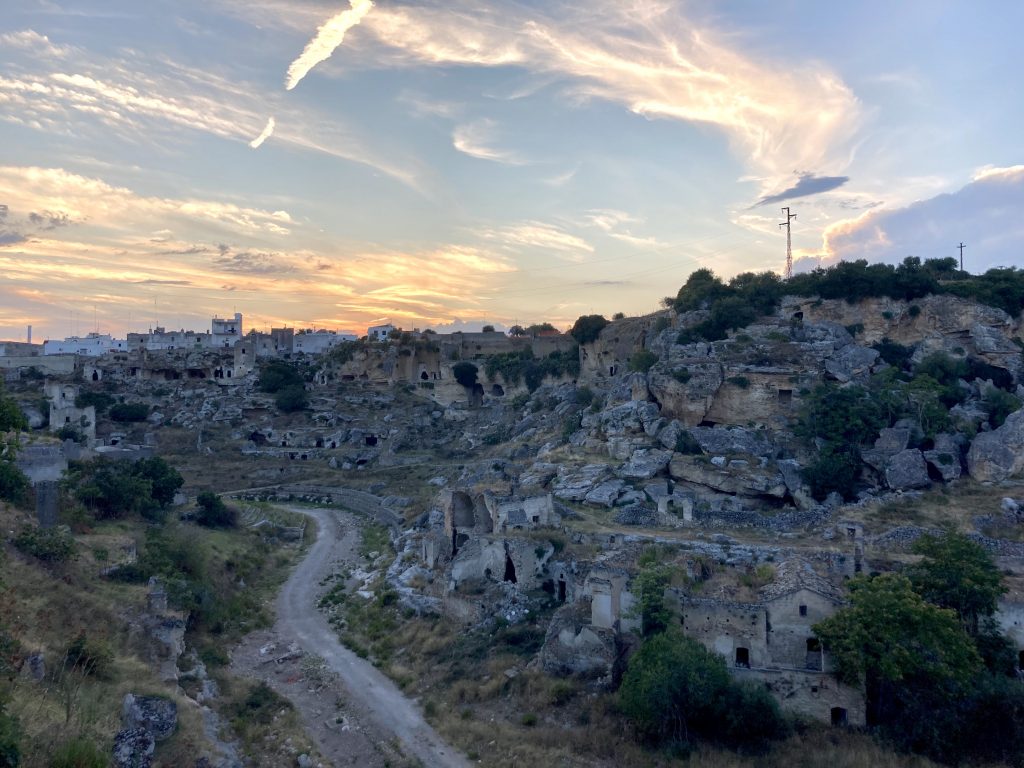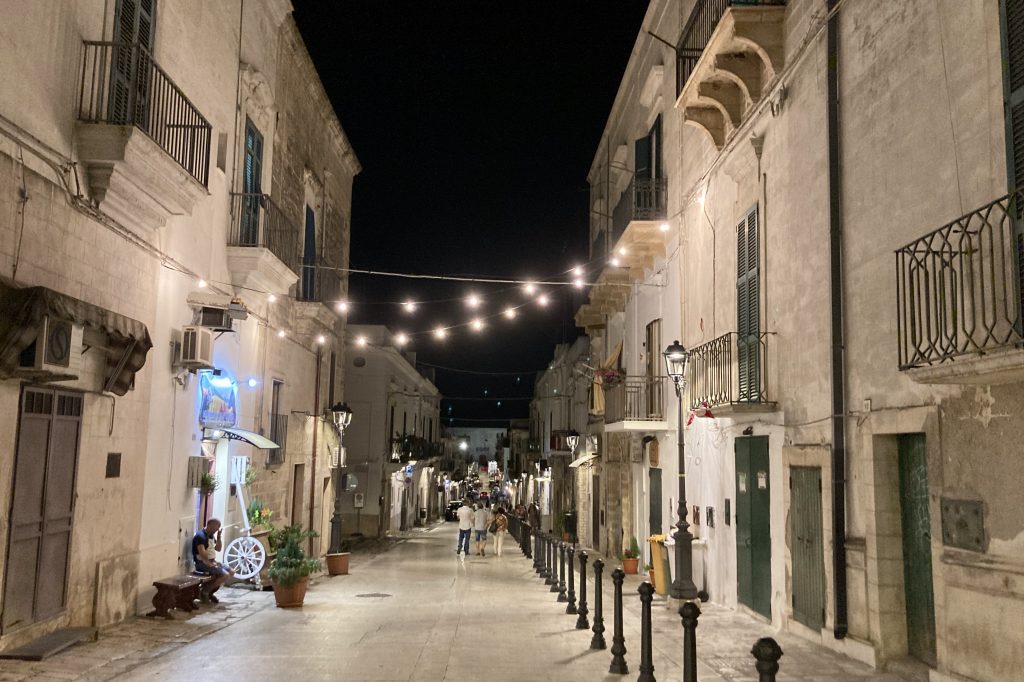 There is so much more to see in Italy! All about Puglia and the region is here and here, but there are also tips for Amalfi, Venice or Sicly!