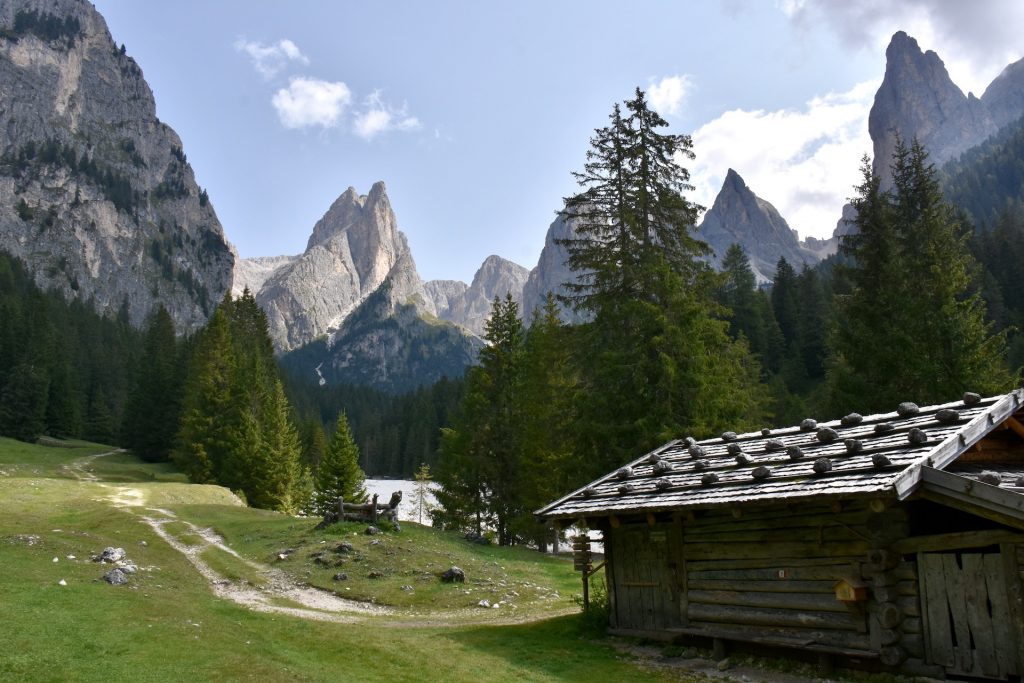 Hike in the Tschamintal to the Grasleitenhütte
This is a beautiful challenging hike, perfect to discover the quintessential features of this stunning region.

Start in Weißlahnbad, a part of Tiers. Here you can park and start walking down the street towards the wild stream. After a few minutes you'll come across the Tschaminschwaige, go through and find the narrow path up. You walk through green meadows and a dense forest.

The small path ends at a brighter forest road, go left and further along the ice-cold stream until you reach a big meadow, the Erster Leger. A few minutes more and you reach an even bigger, more beautiful meadow the Rechter Leger with fantastic views of the mountain panorama.

You can either rest here and go back already, or you continue straight up towards the Bärenloch and a steep and exhausting but beautiful path up until you'll see the Grasleitenhütte from afar, nestled right into the mountain at 2134m altitude. Here you get excellent Kaiserschmarren or Schnitzel and huge cold drinks.
After you had a leisurely break you need to go back the way you came, now facing the other side of the extraordinary mountain vista.
Altitude difference: 960m
Time: Around 4 to 5 hours in total
Food: You can either have a bite at the Tschaminschwaige which you find right at the beginning of the tour or rest at Grasleitenhütte with its fantastic panorama.
Stay: Weißlahnbad a part of the small town of Tiers is a perfect place to stay as you can start the hike right in front of the door. The Berghotel Piné is a lovely family-run accommodation.