Antwerp has always been a place full of many various historic and cultural influences which formed a truly unique city full of contrasts. The architecture already tells about Antwerps different periods; it has a medieval city centre but also a beautiful Art Nouveau neighborhood as well as bright and modern buildings. Also the many nationalities that live in Antwerp create a rich and diverse culture in the city. While there is one of the largest jewish communities in Europe, there are also many migrants from North Africa or Turkey, for example. The port on the river Scheldt, which is still the second largest in Europe further fosters the rich history of trade and diversity.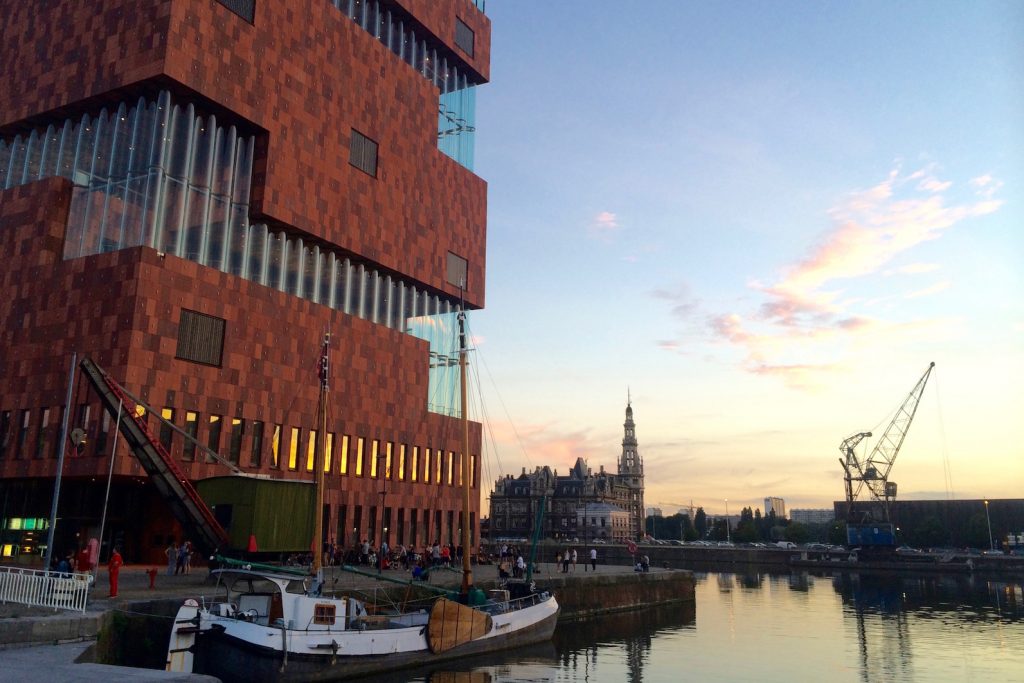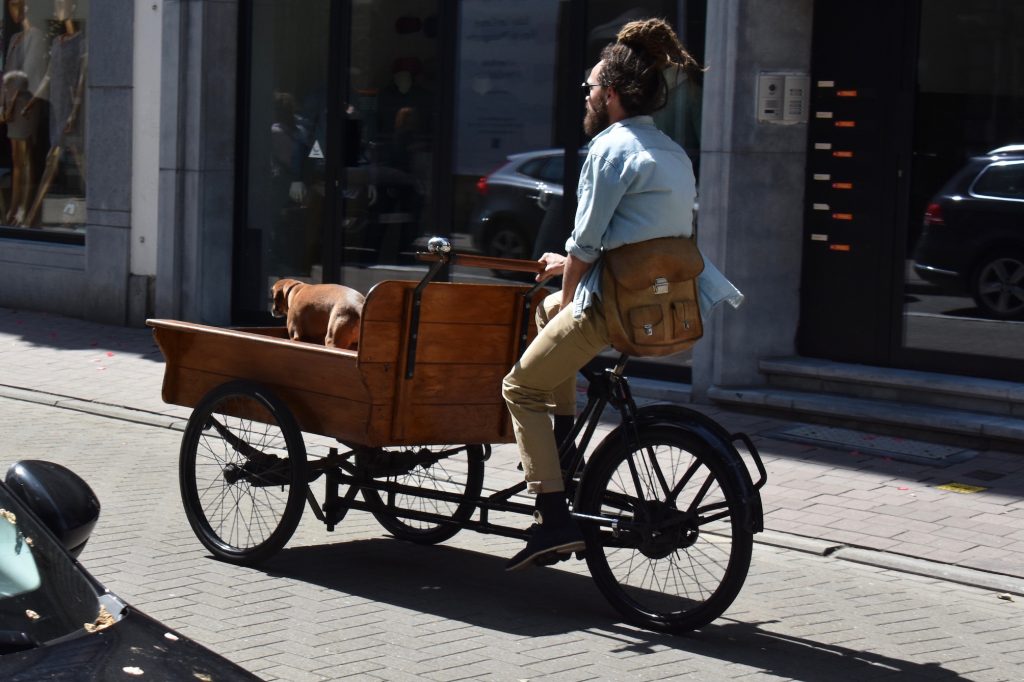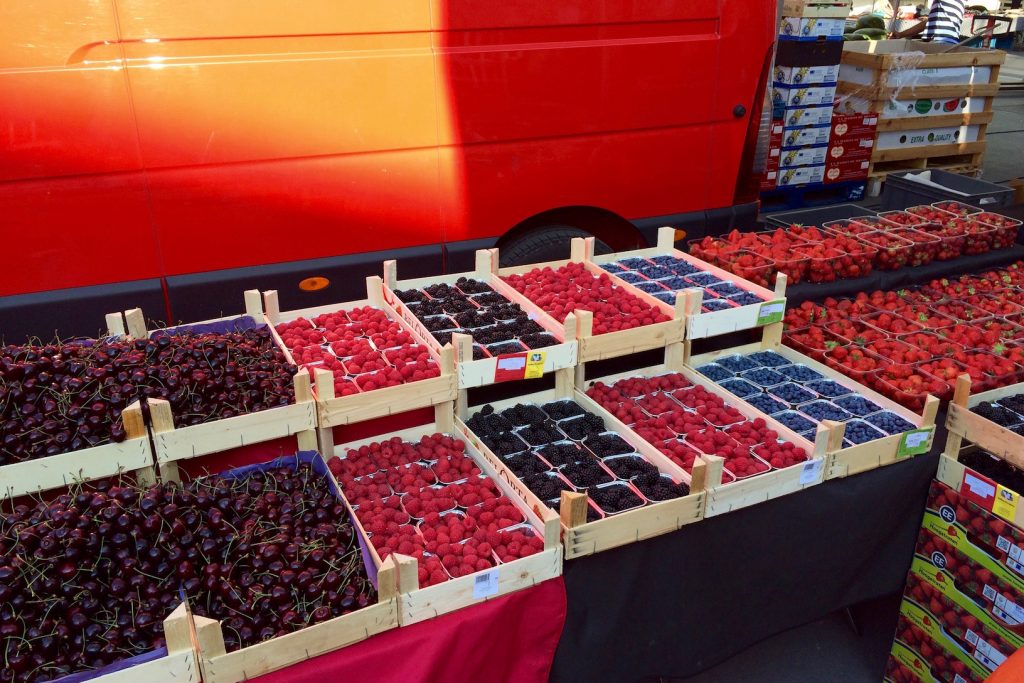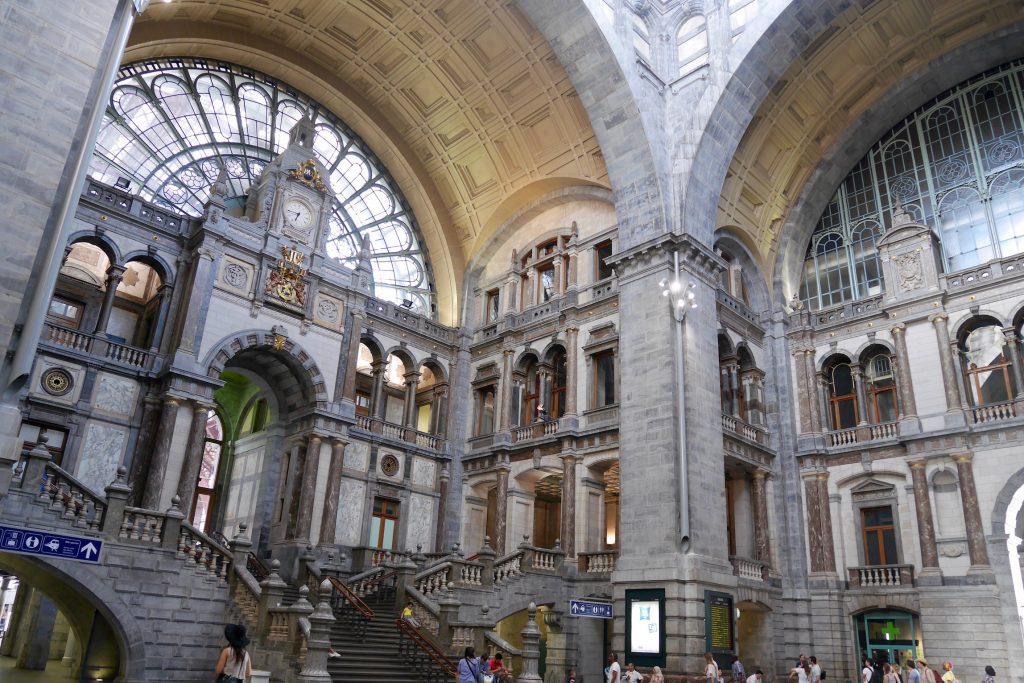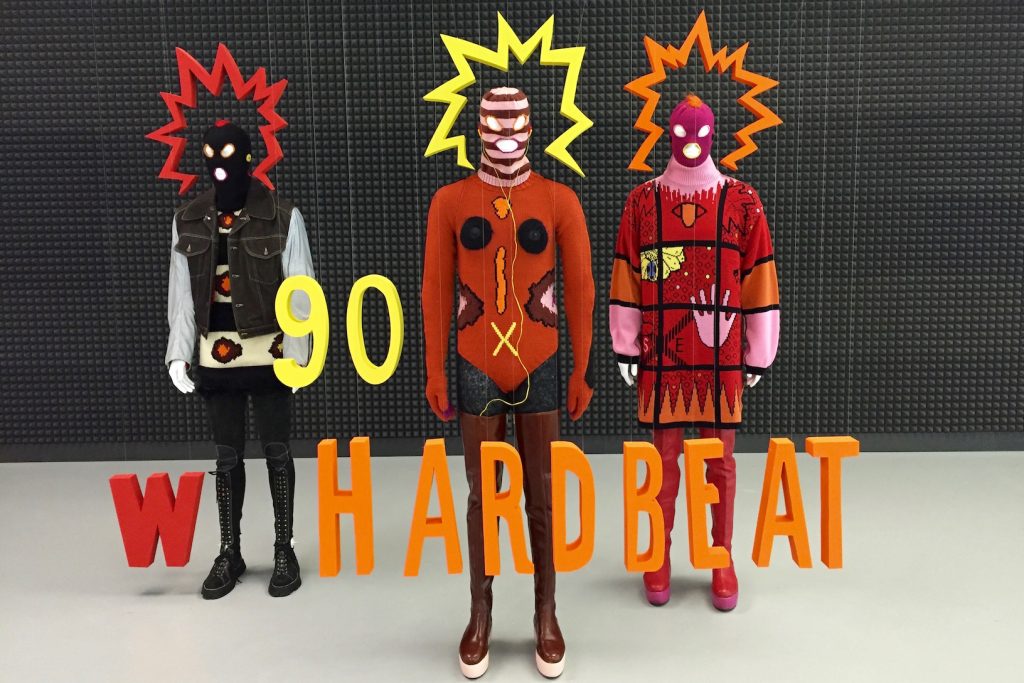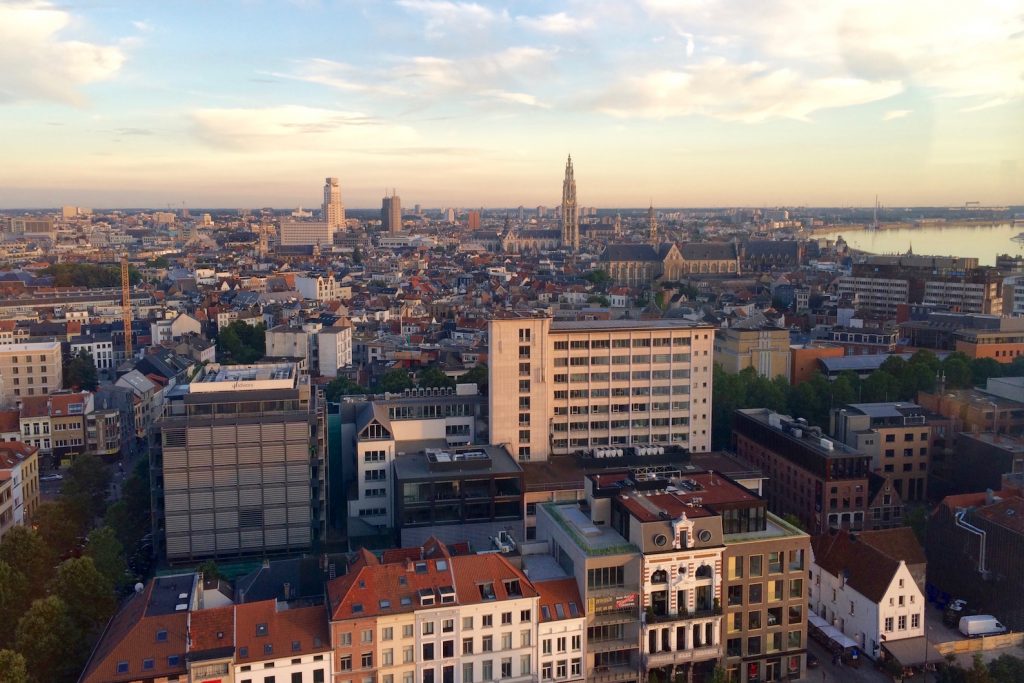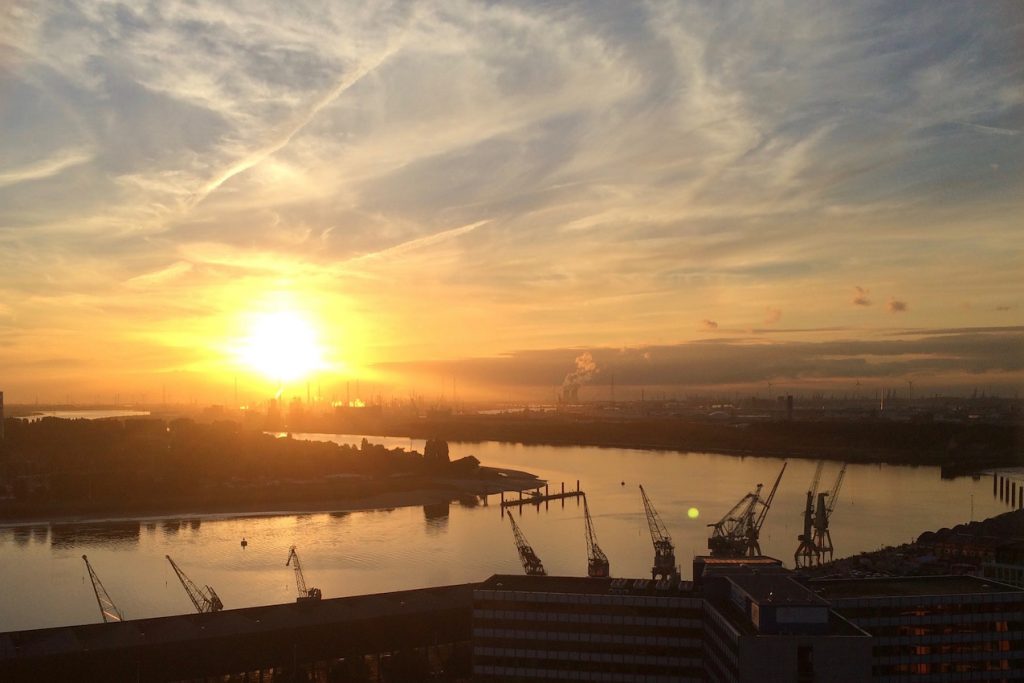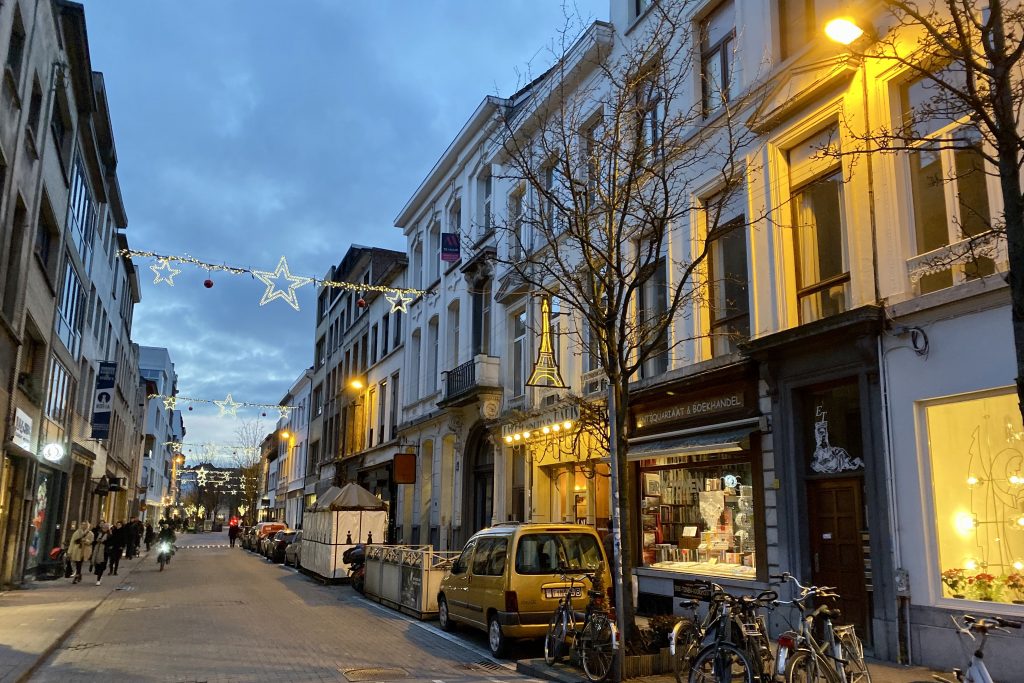 Do: Antwerp has many great museums, especially the MoMu fashion museum, which creates amazing exhibitions about designers and fashion subjects. The most popular museum is the MAS, short for museum aan de Stroom. It's a great architectonical building with interesting exhibitions about different cultures. Then there is M HKA, the museum of contemporary art with great exhibitions about topics such as the techno rave movement or the 80s art scene, for example. Right next to it is the Fomu the photo museum with interesting exhibitions about Ai Wei Wei or Alec Soth. The Kunsthal Extra City also creates all sorts of exhibitions about urban life and the future city. There is also the newly renovated and reopened Diamond museum where you can learn about the cities long diamond history. Zaha Hadid created the new part of the port house, which is an amazing architectural addition to the old building. You can join a highly interesting tour through the house. A bit outside the city you find the Middelheimmuseum which has a great sculpture park.
The exotic market on Saturdays focuses on North African and Turkish specialities, along with local products. You can get everything from delicious tea and fresh coffee to dried fruits and flowers.
Eat: There are so many nice and stylish cafes in Antwerp, it can be hard to decide where to go. Tinsel , Coffeelabs, Kolonel & Reede, Native, Walvis, Charlie's, Barchel, Vitrin, Moss, GreenGarage and LocalStore all serve delicious coffee and bites and are packed especially for weekend brunch, so better come early.
A fantastic spot for teatime is bakery domestic where you can enjoy delicious pastries and tea in either a perfect pink or yellow room. There are also some great bakeries, like Bakker Aldo, but one of the most delicious bakeries in the city is Kleinblatt. The kosher pastries and warm Strudels are heavenly delicious, just remember that they are closed on Saturdays. Bakkerij Royal on the other hand bakes great Moroccan treats. Close to the beautiful, old central station is the supermarket Criee, where you find fresh products in an old market hall. The city also offers a great range of cool restaurants. Felix Pakhuis is a former warehouse, Bar Noord has a great summer patio, Brutal is a pretty neighborhood restaurant, Roest is located directly at the museum aan de Stroom, Lazy Jack serves delicious steaks in an old container storehouse and at Camino you get great asian dishes. For very fine cuisine dine at Ardent, or enjoy a most exquisite evening at The Jane, the restaurant with two Michelin stars located in a former chapel. Dinner here is a truly great experience!
Drink: For drinks go to Plantage, Cafe Bazaar, Cafe Chapel or bar Palmier.
Shop: Antwerp is well known for it's distinct fashion scene. From Belgian designers like the well-established Antwerp six, over young designers to vintage stores and unique boutiques you feel a general interest in fashion and design. Boutiques like Verso, Labels Inc, Enes, Graanmarkt 13, St. Vincents, Step by Step, Fred+Ginger, Houben, Louis, Christian Wijnants and Renaissance all sell a unique range of local and international fashion. There are also great vintage stores, like Rosier 41 and Labellov. But of course there are shops that don't sell fashion, too. Buchbar is a pretty bookstore and cafe, Monique Stam, Wunderkammer, The Recollection, Paulette and Steen en Been are interesting decoration -and lifestyle shops. If you want to enter interior heaven, visit the Pieter Porter showroom. You can also simply stroll along Schuttershofstraat or Kloosterstraat and pop into the pretty antique shops and boutiques.
Stay: There are a number of stylish hotels and apartments to sleep in Antwerp, like Yust, Raphael Suites and Charlie's Loft. I also really like Maison Nationale, the apartments are sleek and modern, the hosts are very welcoming and the location is perfect for a city visit.
Getting around: While Antwerp is rather compact and many sites are in walking distance, it's also easy to rent bikes or simply use the Velo bikes, which can be found all over the city. They are cheap and registration is fast and easy.
See more great guides for cities in the Netherlands like Amsterdam, Maastricht and Rotterdam. Or take a look at other European cities like
Frankfurt or Paris!